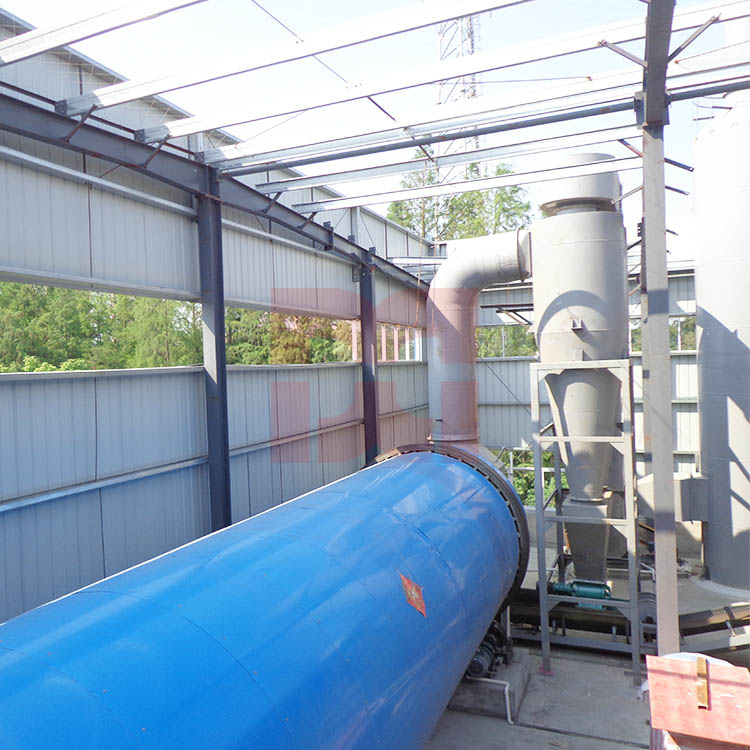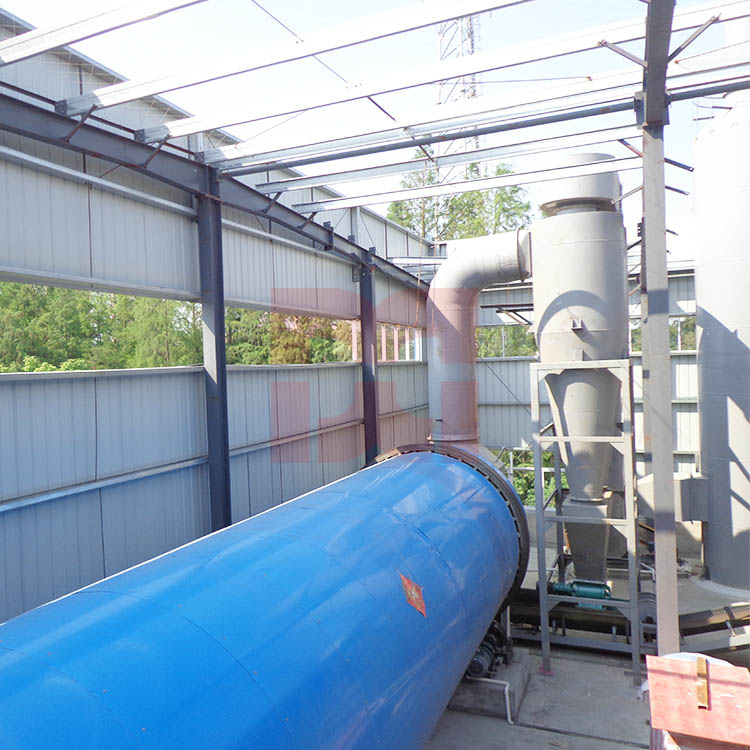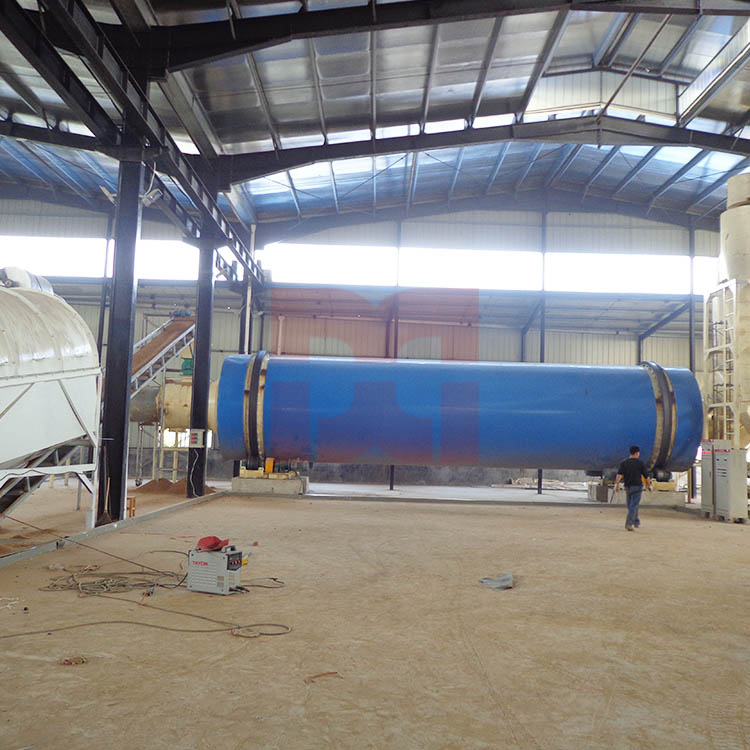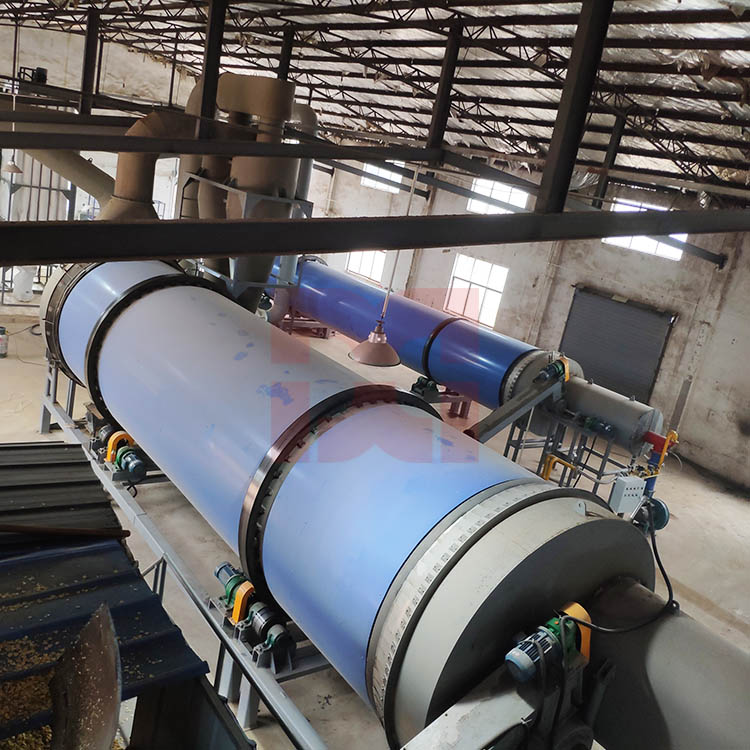 Bagasse Dryer
Sugarcane processing and sugar manufacturing in sugar mills will produce a large amount of sugarcane bagasse. Sugarcane bagesse can be dried to produce biomass fuels, animal feed, etc. And can be used as a substitute for wood for the production of pulp, paper and board to improve the utilization value of sugarcane bagasse. Zhengzhou Dongding provides various models of sugarcane bagasse and we can also make a customized solution according to the needs of our customers.
Bagasse Dryer System
The sugarcane bagasse drying and processing production line consists of heat source, sugarcane bagasse dewatering equipment, feeder, feeder, sugarcane bagasse dryer, discharger, induction fan, unloader and distribution cabinet. The wet material after preliminary dewatering enters the dryer, it is evenly dispersed in the dryer and fully contacts with hot air under the turning of the uniform lifting boards in the drum, which accelerates the drying heat and mass transfer. Under the action of the lifting boards with inclination and the heat medium, the material is dried and the final product is discharged by another section of unloading valve.

Bagasse Dryer Features
1. The three-channel cylinder of the bagasse dryer has a good self-heating effect, which greatly reduces heat loss; the thermal efficiency can reach 80%.
2. It's floor space is smaller than the traditional dryer, reduces the plant area and saves about 40% of the project investment. 50% saving in power consumption;
3. The bagasse drying system adopts fully automatic control, which is simple and convenient to operate, it can run continuously for 24 hours, and has a long service life;
4. The bagasse dryer can be used with bagasse drying system in many industries, such as biomass pellet fuel, burning of bagasse power plant, wood-based panel industry, etc.
5. Bagasse dryer can use various heat sources, such as hand-fired hot air stove, oil-fired boiler in large power plant, direct or indirect hot air stove, gas, fuel oil, coal-fired stove, etc.It is convenient for users to choose according to their actual situation.
Bagasse Dryer Parameters
Model
DDSG2006/3
DDSG2008/3
DDSG2010/3
DDSG2212/3
DDSG2510/3
DDSG2512/3
DDSG2912/3
Evaporation area(m2)
76.93
105.19
133.46
142.55
168.92
204.72
247.42
Capacity(t/d)
97.8-47.5
122.4-55.6
144.5-63.5
154.0-67.5
193.0-83.5
227.0-100.0
268.0-120.0
Evaporation capacity(t/h)
1.066
1.200
1.850
1.976
2.427
2.912
3.432
Initial moisture(%)
35-50%
Final moisture(%)
12-15%(can be adjusted)
Drying temperature(℃)
270±30℃(average temperature)
Total power(kw)
28-35
45-66
56-78
65-85
75-110
90-125
110-135
The plant total weight(kg)
19500
22000
25000
27000
35000
38000
43500
Covering area(m2)
8m*12m
8m*15m
8m*18m
8m*18m
10m*18m
10m*20m
10m*22m
Application and After-Sales Service
Bagasse Dryer Application
Bagasse dryer is the special equipment for drying various kinds of biomass fiber, such as wood chips, wood shaving, wood power, bark, bamboo slices, alfalfa, kinds of straw, etc.
Our After-sales Service
(1) Assign special constructors to go to the site for installation and commissioning.
(2) Training operators on site.
(3)After installing the complete equipment, 1-2 full-time technicians will be left to assist customers in on-site production until the customers are satisfied.