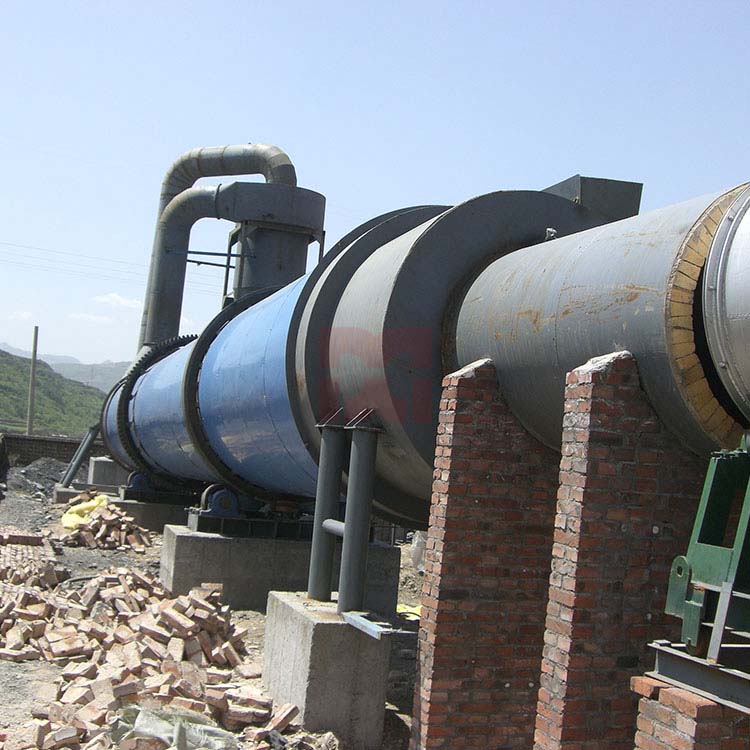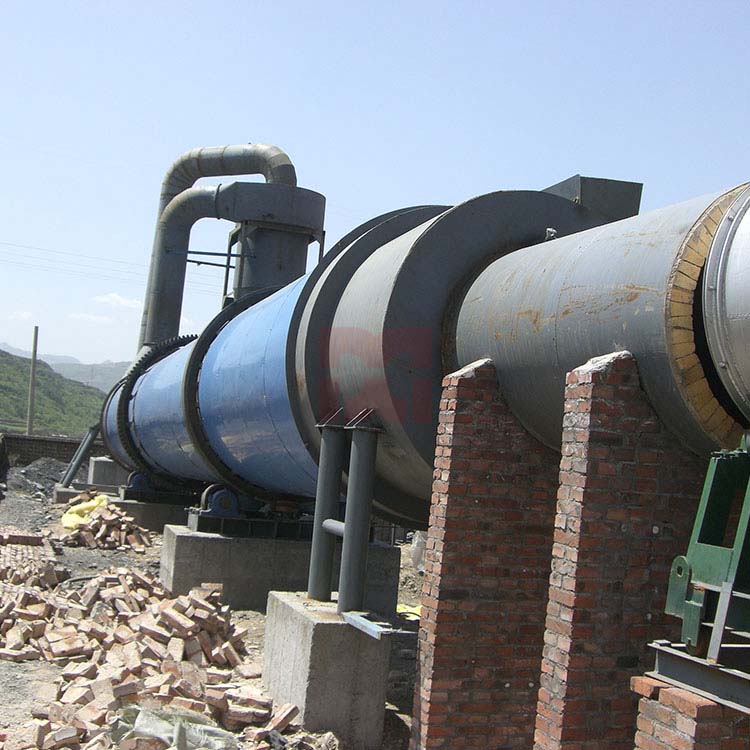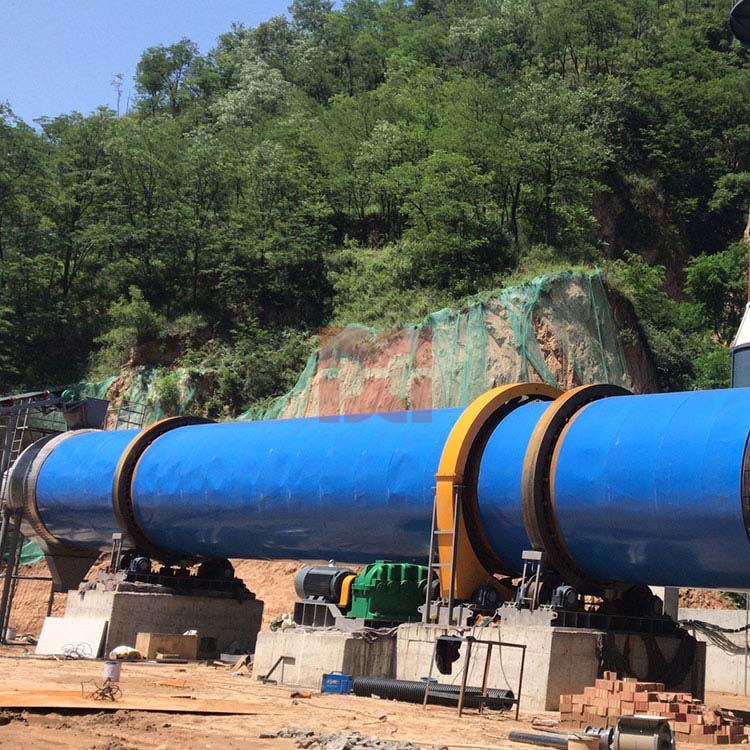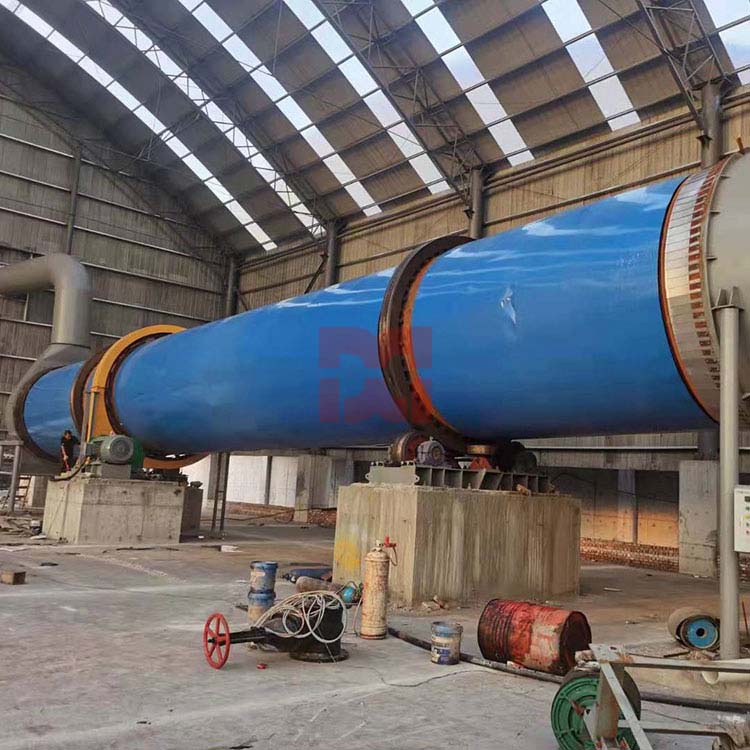 Bentonite Dryer
Bentonite clay is a kind of water-bearing clay mine mainly composed of montmorillonite. After drying with a bentonite dryer, it can be expanded by adding water and treated repeatedly, which makes bentonite more widely used in machinery, metallurgy, drilling, petroleum, chemical industry, food, environmental protection, etc.
Bentonite rotary dryer is a kind of drying equipment that can dry a large number of materials. It has a reliable operation, large operation flexibility, strong adaptability, large processing capacity and strong adaptability of materials.
Advantages of Bentonite Dryer
1. According to the drying principle of bentonite, the bentonite dryer is optimized and the output is high.
2. The bentonite dryer is equipped with a radiator and reasonable air duct, which makes the hot air directly in contact with the bentonite material, improves the thermal efficiency and saves energy.
3. Bentonite dryer adopts computer automatic control, which can realize remote control and easy operation. According to the drying requirements of bentonite, different drying temperature and time can be configured to realize drying automation.
Bentonite Rotary Dryer Application
Bentonite dryer is mainly used for drying bentonite, kaolin, bauxite and other clay, mineral soil and other materials. It is mainly used for drying materials with a certain humidity or particle size in mineral processing, building materials, metallurgy, chemical industry and other industries.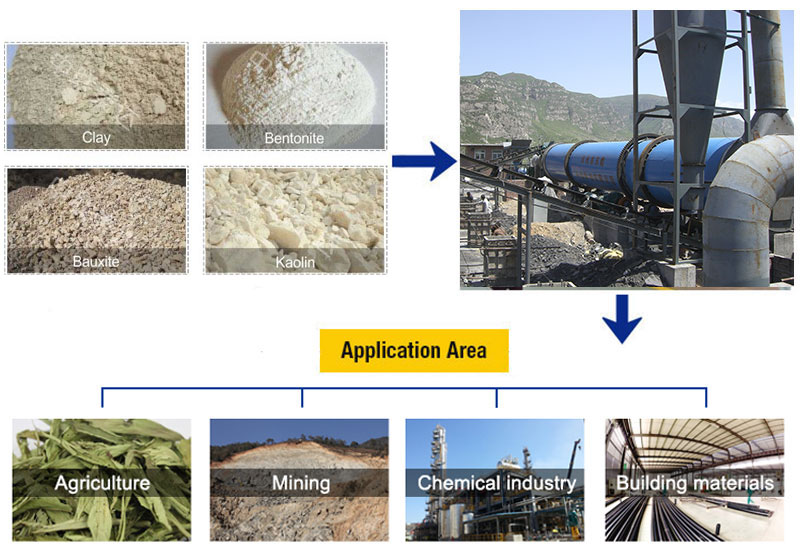 Working Principle of Bentonite Rotary Dryer
Bentonite rotary dryer is mainly composed of rotary drum, lifting board, transmission device, supporting device and sealing ring. The bentonite dryer is a cylinder slightly inclined to the horizontal direction. Materials are added from the high end, and flow into the cylinder with hot air in parallel. With the rotation of the drum, the materials flow to the lower end. The lifting board on the inner wall of the cylinder lifts and sprays the materials, expanding the contact surface between the materials and the air flow, so as to improve the drying speed, and promote the materials to move forward. The dried bentonite clay is collected from the bottom of lower end.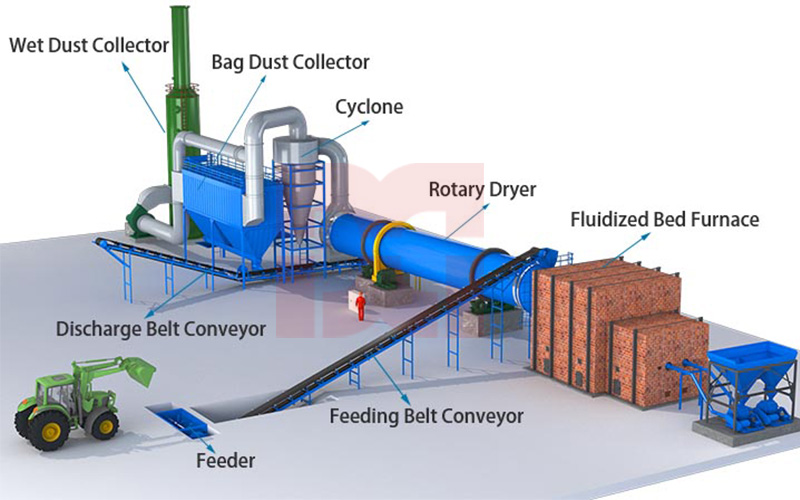 Technical Parameters
Specification
Capacity
(T/D)
Initial Moisture
(%)
Final Moisture
(%)
Total Power
(kw)
Floor Area
(m2)
DDMG1918
300±10
25±5
≤12
109
7m*25m
DDMG2218
500±30
25±5
≤12
128
8m*30m
DDMG2520
700±30
25±5
≤12
240
8m*30m
DDMG2822
1000±30
25±5
≤12
400
8m*40m
DDMG3024
1200±30
25±5
≤12
480
12m*50m
DDMG3428
1500±30
25±5
≤12
600
12m*60m
DDMG3830
1800±30
25±5
≤12
800
16m*70m
DDMG4032
2000±30
25±5
≤12
1000
18m*70m
DDMG4238
2500±30
25±5
≤12
1200
20m*80m