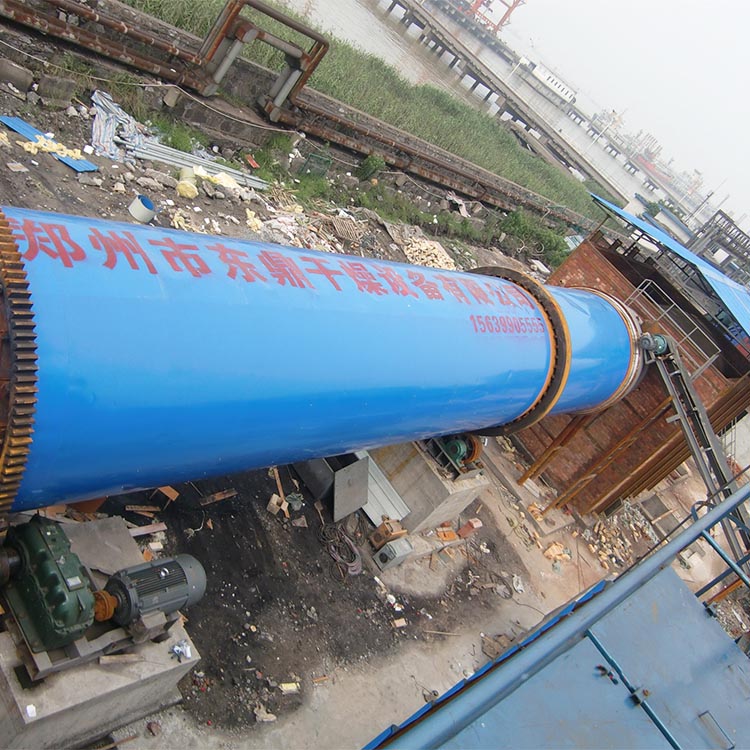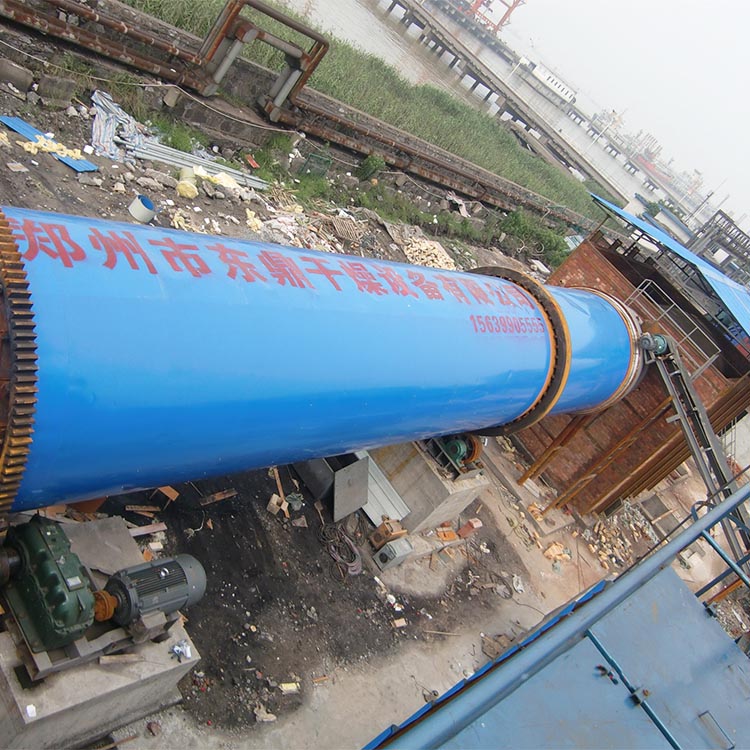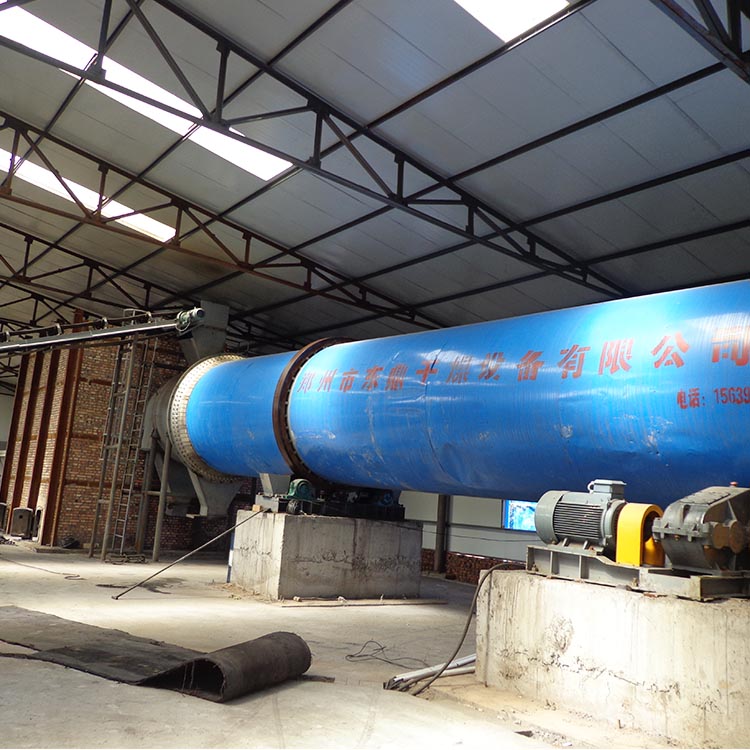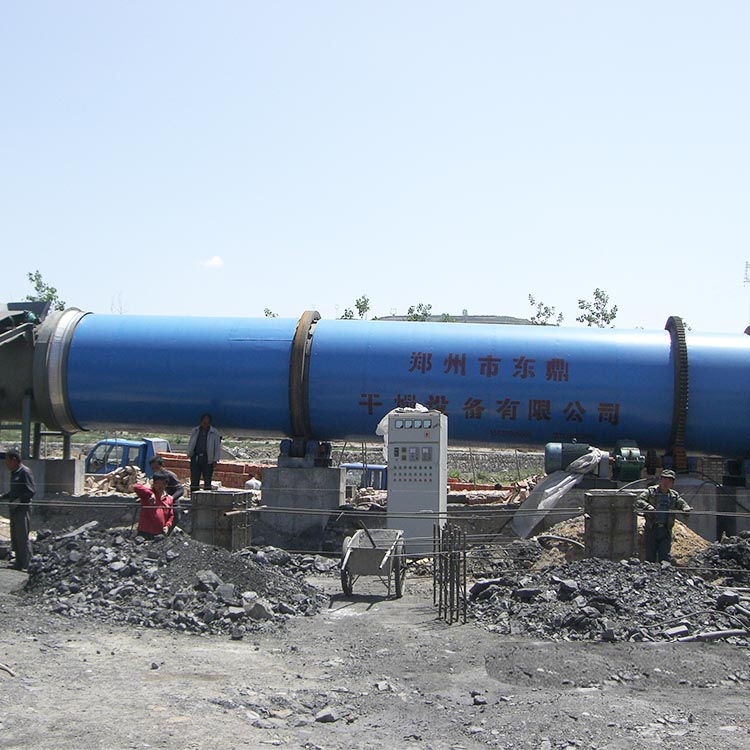 Coal Slime Dryer
According to the characteristics of coal slime, our company developed the coal slime dryer. The drying temperature, pressure, air volume and speed of the dryer are strictly controlled, And through different forms of lifting devices, cleaning devices and crushing devices inside the drum, the wall sticking problem in the process of coal slime drying can be well solved.
Advantages of coal slime dryer
downstream drying fully realizes heat exchange and heat conversion, improves drying efficiency and heat utilization, reduces exhaust gas temperature and exhaust dust emission concentration, and ensures energy saving, emission reduction and environmental protection. The system can be used for mechanized drying of large quantities of coal slime, controlled by an intelligent automation system, and the drying capacity is 300~2000T/D; the moisture content can be reduced from 30±5% to 12±2%; the low calorific value of the coal slime Can increase 1000- 1500Kcal. The diameter of the drying drum ranges from Φ 1.9 meters to Φ 3.4 meters, and the length ranges from 15 meters to 30 meters.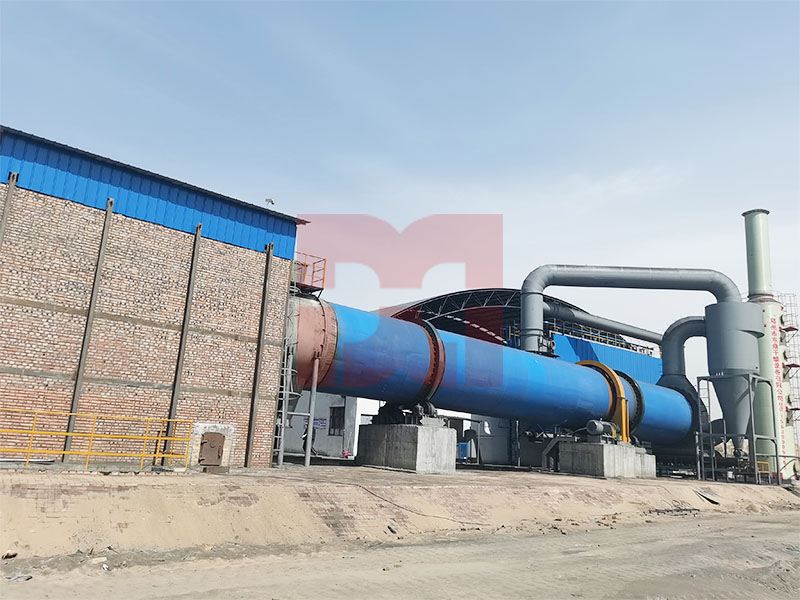 Coal Slime Dryer System
Dongding coal slime dryer system is mainly composed of the following six parts.
⑴ Raw material loading system: including break-up feeder, feeding belt conveyor, etc., to ensure uniform and continuous feeding.
⑵ Combustion heating system: including high-efficiency boiling furnace, automatic chain gate furnace, pulverized coal injection furnace and other high-efficiency hot air systems, to ensure that a stable high-temperature heat medium is provided to the drying system.
⑶ Drying and dewatering system: select sealed feeding box, screw propeller, drum dryer, discharge box and other equipment to complete the mass and heat exchange between high-moisture materials and high-temperature heat medium.
⑷ Exhaust airflow system: Cyclone dust collector, bag filter, induced draft fan and other equipment are selected to send the exhaust gas into the centralized dust removal system after preliminary treatment.
⑸ Power distribution measurement and control system: select complete sets of power distribution devices, on-site boxes, temperature control sensors and other electrical equipment to realize the control and monitoring of the drying system.
⑹ Product conveying system: belt conveyor is used to conveying the dried product to the location designated by the user.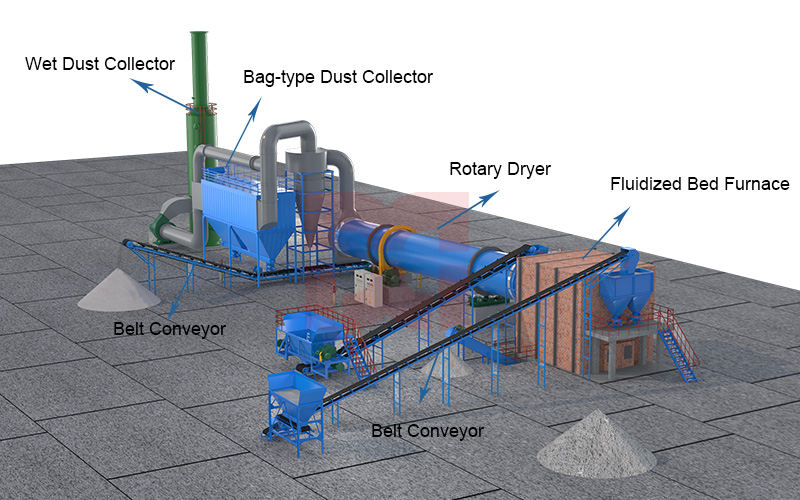 Coal Slime Features
1. The special slurry dispersing buffer feeding equipment effectively alleviates the problems of uneven feeding, discontinuous feeding and large instantaneous amount.
2. Continuously improve the feed propulsion equipment to make the feed more uniform and smooth, and improve the heat resistance and reliability greatly;
3. Flexible and diversified design of combustion equipment, furnace body and furnace type to pursue efficient and energy-saving heat utilization scheme;
4. The fiberglass reinforced plastics and stainless steel materials are used in the dust removal system to solve the technical problems of dust removal such as wear and corrosion.
5. Successful application of bag filter opens up a new idea for high temperature and humidity tail gas dedusting.
6. Configure advanced, reliable and practical power supply and distribution and control system, which greatly improves the automation level of the system.
7. The application of a TV monitoring system makes the production operation, control and management more flexible, intuitive and simple.
8. Unique sealing equipment for feeding and discharging ensures high thermal efficiency and realizes flexible transportation of materials.
9. Unique external insulation system and cylinder sealing technology make the system more efficient.
Coal Slime Dryer Parameters
Specification
Capacity
(T/D)
Initial Moisture
(%)
Final Moisture
(%)
Total Power
(kw)
Floor Area
(m2)
DDMG1918
300±10
25±5
≤12
109
7m*25m
DDMG2218
500±30
25±5
≤12
128
8m*30m
DDMG2520
700±30
25±5
≤12
240
8m*30m
DDMG2822
1000±30
25±5
≤12
400
8m*40m
DDMG3024
1200±30
25±5
≤12
480
12m*50m
DDMG3428
1500±30
25±5
≤12
600
12m*60m
DDMG3830
1800±30
25±5
≤12
800
16m*70m
DDMG4032
2000±30
25±5
≤12
1000
18m*70m
DDMG4238
2500±30
25±5
≤12
1200
20m*80m
Application and After-Sales Service
Coal Slime Dryer Application
A coal dryer is a special equipment for drying various kinds of coal. Coal dryer is suitable for coal such as cleaned coal, raw coal, or can, flotation tail coal, blended coal, filtered tail coal, final concentrate, medium coal or concentrate powder , as well as low-grade lignite and Mongolia coal with high internal water, low ignition point and high volatility.
Our After-sales Service
(1) Assign special constructors to go to the site for installation and commissioning.
(2) Training operators on site.
(3)After installing the complete equipment, 1-2 full-time technicians will be left to assist customers in on-site production until the customers are satisfied.