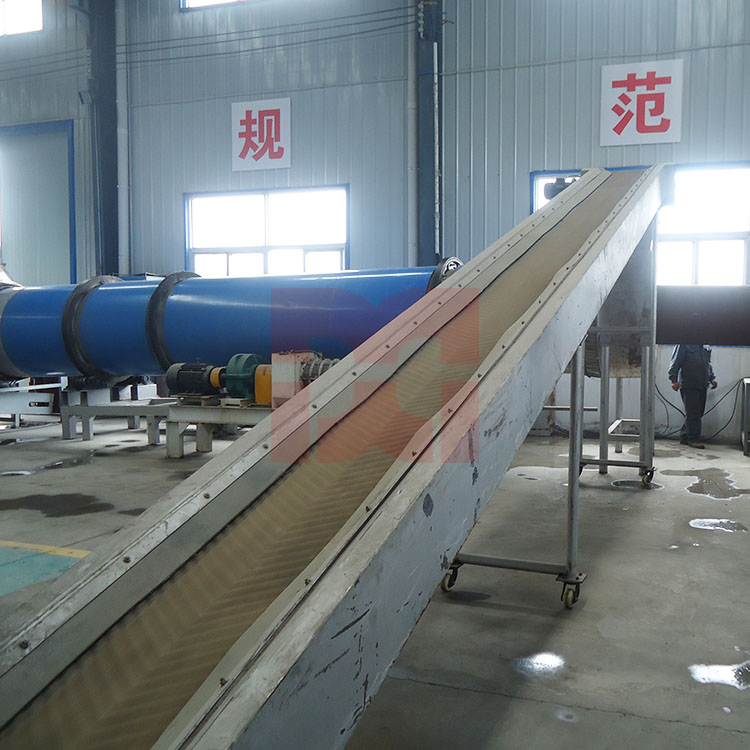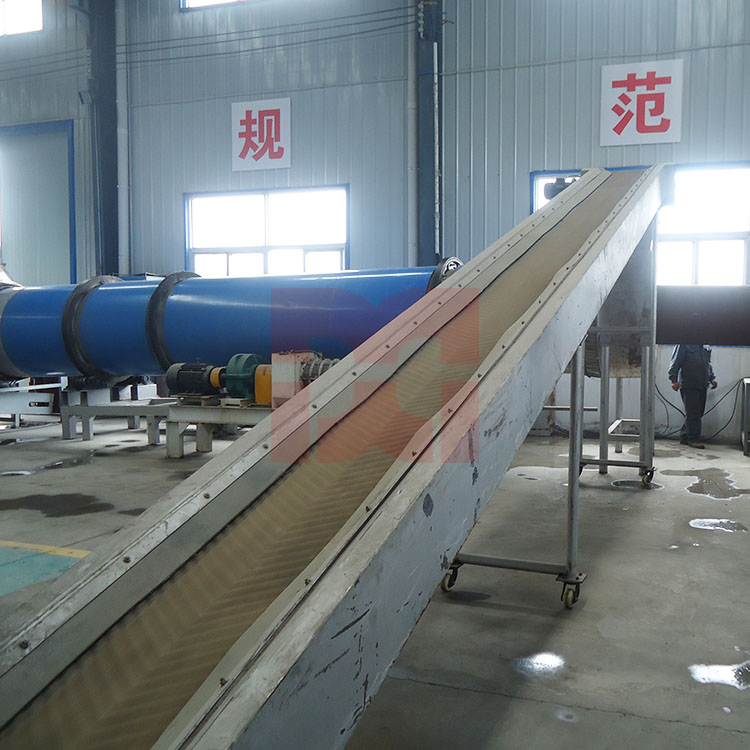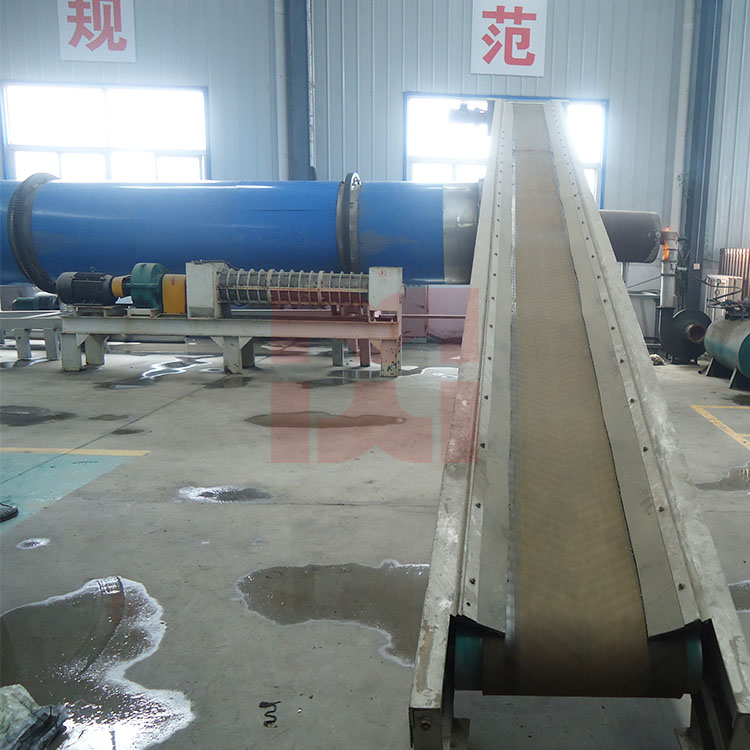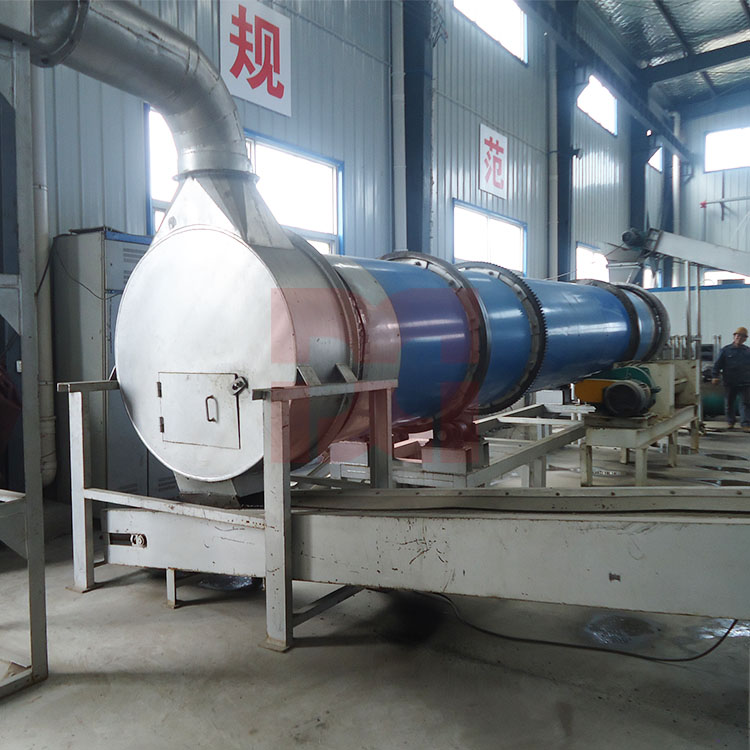 Coco Peat Dryer
Coco peat dryer and coconut fiber dryer production line are directly connected to the coconut husk splitting and sorting machine, and coconut husk sorting, desalination, dehydration, drying, coconut silk drying, etc. are completed in one time within 40 minutes, and the assembly line operation is economical. Time-saving, energy-saving and environmental protection. After high temperature treatment, the shredded coconut chaff is cleaner and environmentally friendly. This production line is necessary equipment for the mechanized, large-scale and intensive production of coconut shredded coconut chaff.
Product Features:
1. According to customer requirements, the dryer can realize intelligent control, and the operating parameters can be automatically adjusted. The dryer is always running in the best state to ensure that the moisture of the dried coconut chaff is even and stable, which is more energy-efficient than traditional dryers.
2. The moisture content of the coconut bran is dried from 65-75% to 14-18% in one time. The temperature of the coconut bran is always lower than 50℃. The dried coconut bran completely retains its original color, bright color and fragrance.
3. The internal structure of the dryer adopts a variety of high-efficiency lifting plate combination modes, which can effectively control the drying process and heat distribution, with high heat utilization rate and low exhaust gas discharge temperature.
4. Using frequency conversion speed control to control the material flow, the final moisture index can be easily adjusted according to user needs.
5. The thermal efficiency of the cylinder body is as high as 70% or more (the thermal efficiency of the traditional single-cylinder dryer is only 35%), and the thermal efficiency is increased by more than 30%.

Main characteristic
The cocopeat dryer with modular dust collection, dust removal and purification heat recycling configuration, safe and environmentally friendly. It is equipped with a variety of new energy-saving clean hot air stoves. The fuel can be diesel, gas, coal, wood chips, wood chips, straw, etc., and it is highly energy-efficient, heat-controllable, simple to operate, and the energy consumption is reduced by about 30%. Reduced by 20%, operating costs are lower.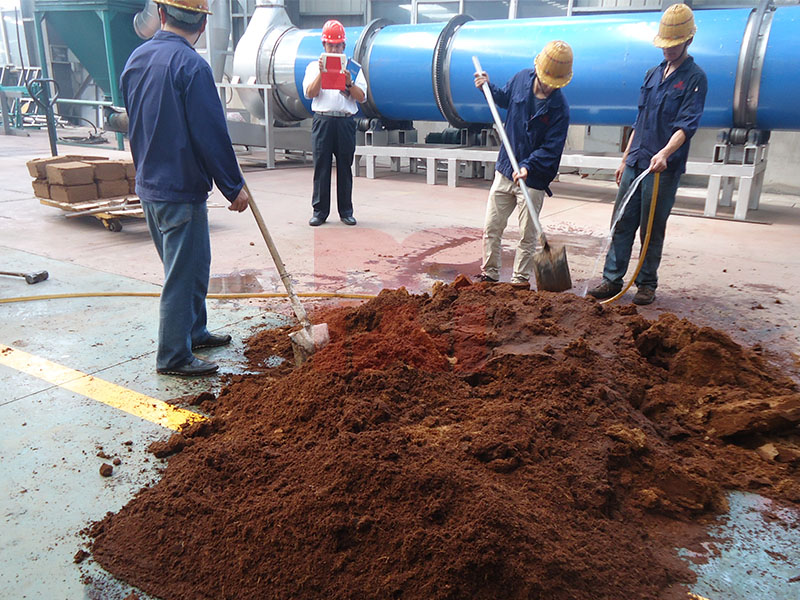 Product parameters:
Model
DDSG1409
DDSG1615
DDSG2008/3
DDSG2010/3
DDSG2210/3
DDSG2510/3
DDSG2512/3
DDSG2912/3
Input Capacity(t/h)
0.85
1.60
2.89
3.68
4.02
4.95
5.84
6.75
Capacity(t/h)
0.40
0.75
1.36
1.73
1.89
2.33
2.75
3.18
Evaporation capacity(t/h)
0.45
0.85
1.53
1.95
2.13
2.62
3.09
3.57
Initial moisture(%)
60±5
Final moisture(%)
15%(can be adjusted)
Drying temperature(℃)
350±30
Total power(kw)
34
45
78
90
105
125
140
155
Total weight
22000
28000
40000
45000
50000
60000
68000
76000
Covering area(m2)
5m*15m
6m*22m
8m*16m
8m*18m
8m*20m
10m*20m
10m*24m
10m*24m
Applications:
The bulk density of coconut bran is very small. The bulk density of coconut bran after drying is about 15% when the moisture content is about 80+5kg. The particle size is generally less than 2cm, mostly about 1cm. There are a lot of fibers mixed in it and it is easy to catch fire. Therefore, in the coconut chaff drying process, the drying equipment can operate safely, and avoiding problems such as a fire has become difficult of drying. In addition, the processes such as feeding conveying , finished product conveying, and dust removal also need to be newly designed. After the coconut bran is dried, the customer compresses the coconut bran into a coconut bran brick, which is non-toxic, odorless, sterile and environmentally friendly, and is convenient for storage and transportation.