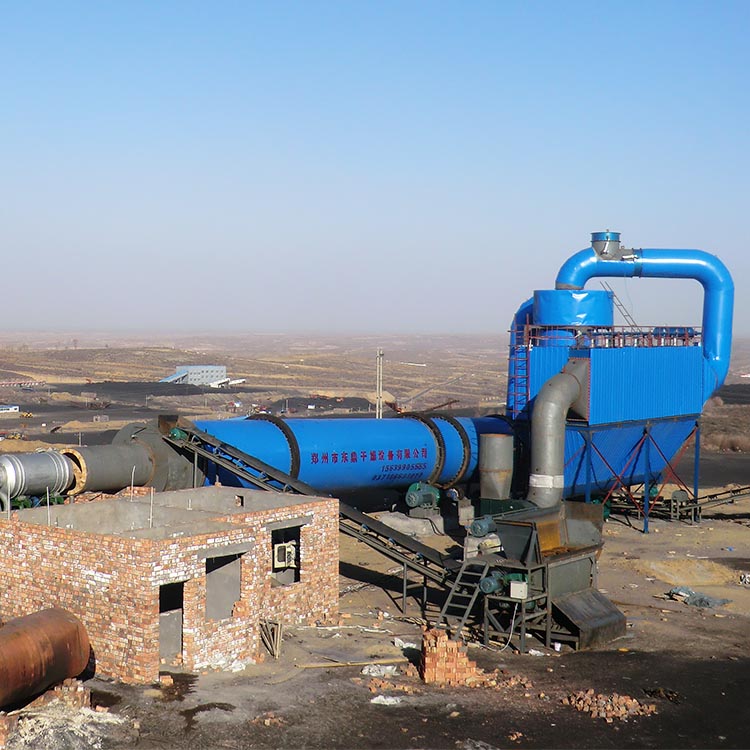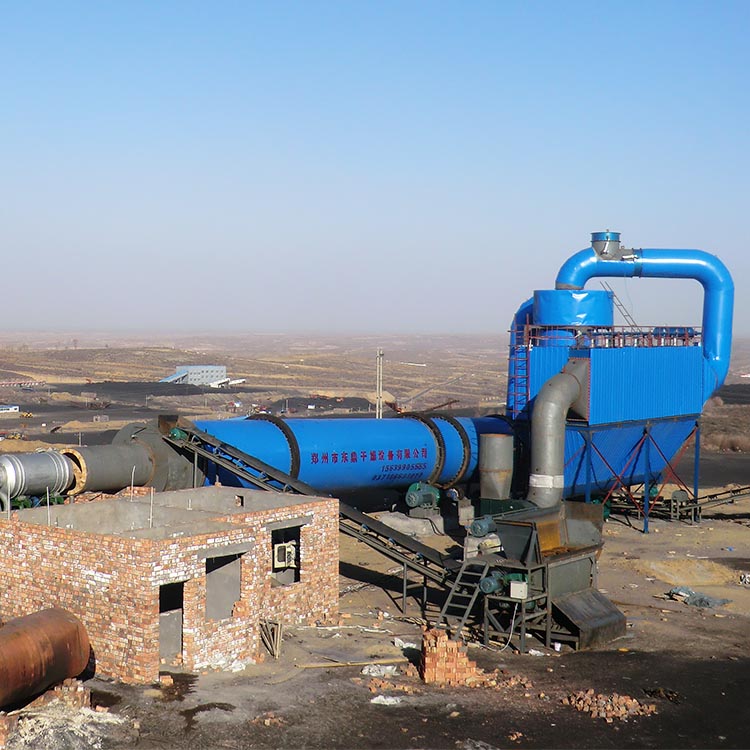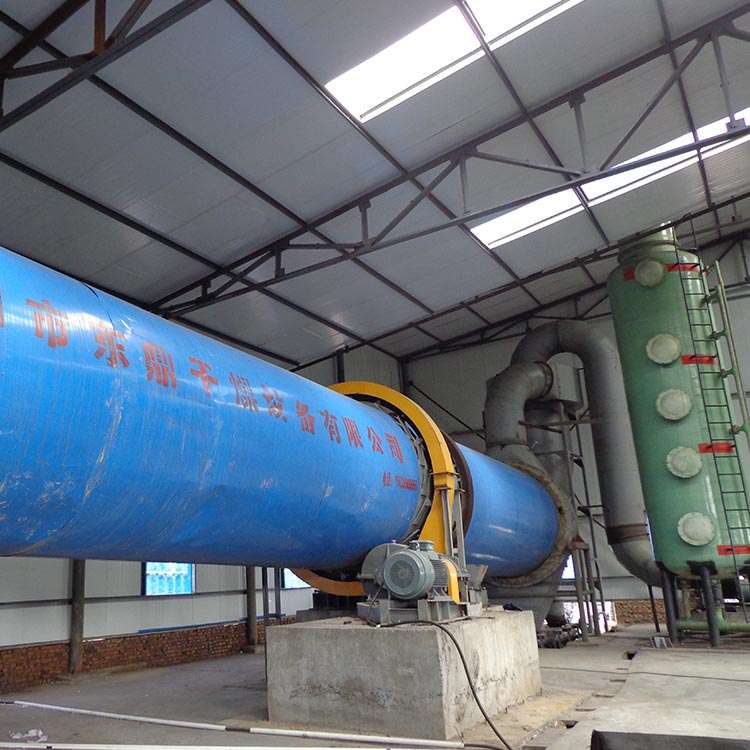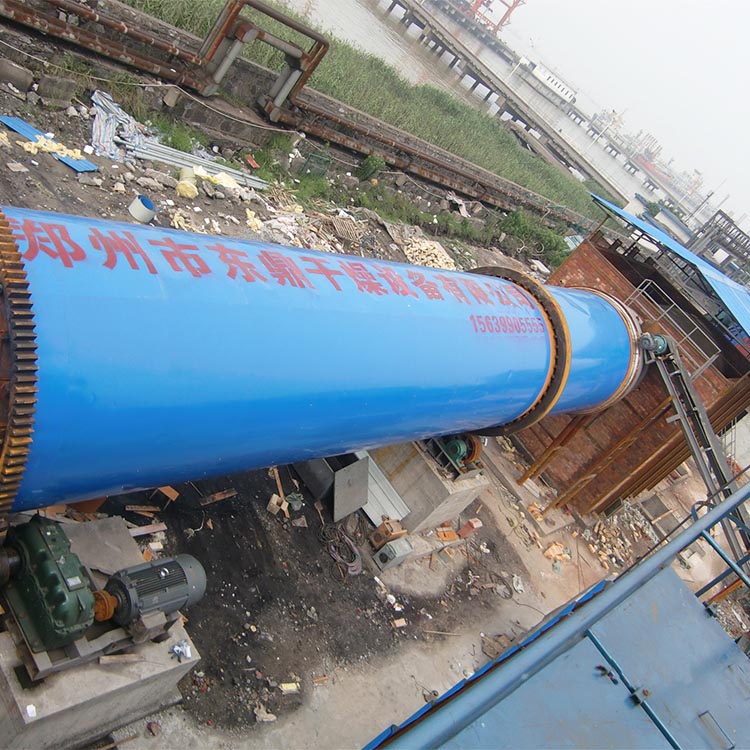 Fly Ash Dryer
Because fly ash contains certain moisture, it needs to be dried and dehydrated by drying equipment to make the moisture content less than 5%. After drying and dewatering, fly ash can be widely used in cement plants as raw materials and water conservancy projects., Concrete products and many other fields, which not only solve the problem of fly ash pollution to the environment but also realize the comprehensive utilization of solid waste. Therefore, Dongding specifically manufactured a fly ash dryer according to the characteristics of fly ash.
Fly Ash Dryer System
The fly ash dryer mainly consists of several parts, such as cylinder, gear, pinion, lifting plate, reducer, motor, idler, stop roller, front roller ring, rear roller ring, hot air duct, discharge part, feeding chute and furnace body. The overall structure design is very scientific and reasonable with a high degree of automation. Installation, operation and maintenance are much simpler than traditional dryers, which can save a lot of capital investment for fly ash processing plants.
Fly Ash Dryer Features
1. The fly ash dryer adopts an energy-saving boiling furnace, which improves the heating capacity and efficiency; using the principle of waste heat drying, it has a strong ability to save energy and reduce consumption.
2. The fly ash dryer adopts a new combined lifting device, which can adjust the required moisture of the final product according to users' requirements.
3. Optimized the design of wind pressure and air volume, which effectively ensures the increase of output capacity.
4. The fuel of the fly ash dryer can use coal, oil, gas, etc., with a high degree of automation, convenient operation, and stable operation.
5. The fly ash dryer adopts an alloy steel plate, which has super wear resistance.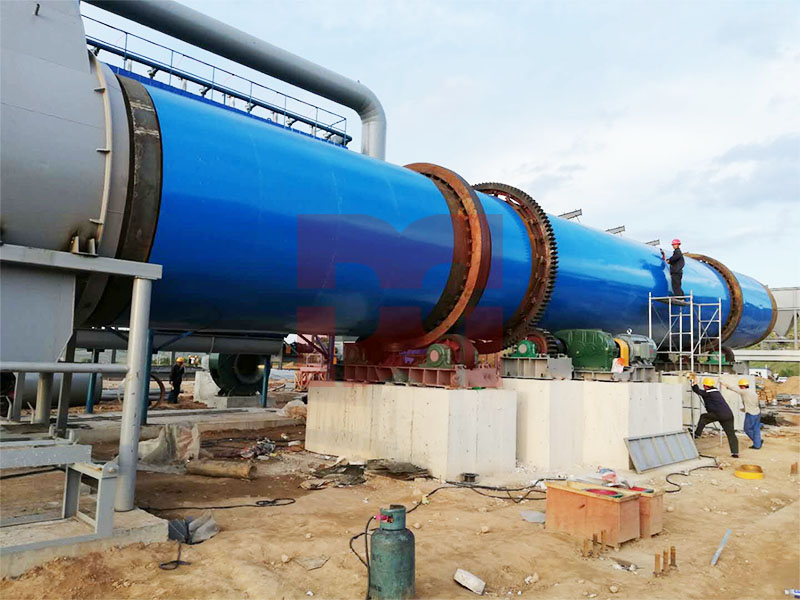 Fly Ash Dryer Parameters
Specification
Capacity
(T/D)
Initial Moisture
(%)
Final Moisture
(%)
Total Power
(kw)
Floor Area
(m2)
DDMG1918
300±10
25±5
≤12
109
7m*25m
DDMG2218
500±30
25±5
≤12
128
8m*30m
DDMG2520
700±30
25±5
≤12
240
8m*30m
DDMG2822
1000±30
25±5
≤12
400
8m*40m
DDMG3024
1200±30
25±5
≤12
480
12m*50m
DDMG3428
1500±30
25±5
≤12
600
12m*60m
DDMG3830
1800±30
25±5
≤12
800
16m*70m
DDMG4032
2000±30
25±5
≤12
1000
18m*70m
DDMG4238
2500±30
25±5
≤12
1200
20m*80m
Application and After-Sales Service
Fly Ash Dryer Application
Fly ash dryer is special equipment for drying various kinds of coal. Coal dryer is suitable for coal such as cleaned coal, raw coal, or can, flotation tail coal, blended coal, filtered tail coal, final concentrate, medium coal or concentrate powder, as well as low-grade lignite and Mongolia coal with high internal water, low ignition point and high volatility.
Our After-sales Service
(1) Assign special constructors to go to the site for installation and commissioning.
(2) Training operators on site.
(3)After installing the complete equipment, 1-2 full-time technicians will be left to assist customers in on-site production until the customers are satisfied.