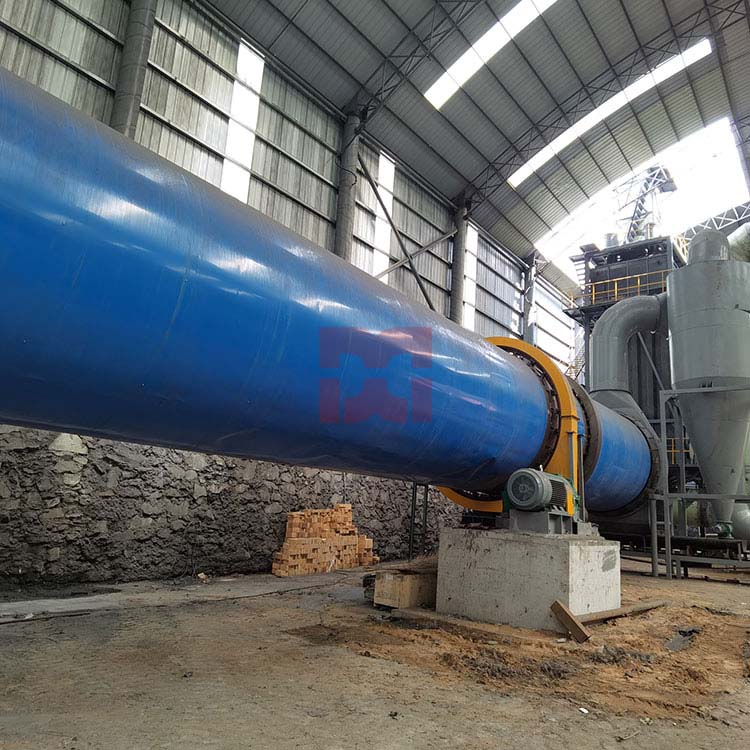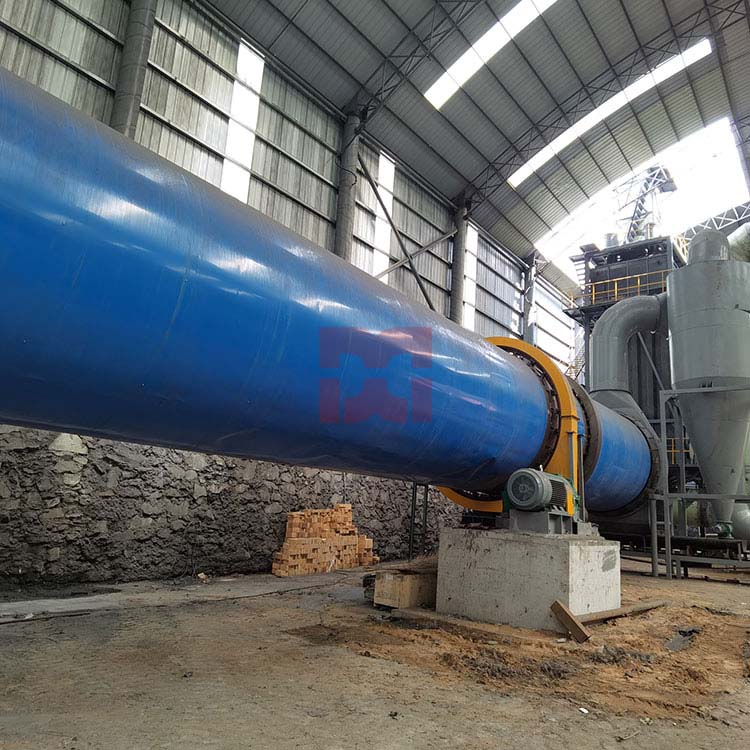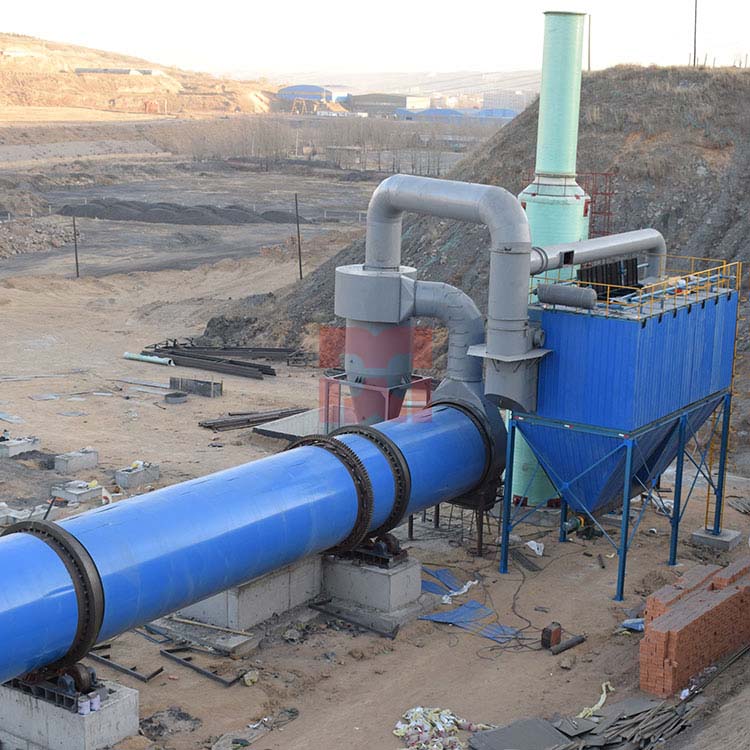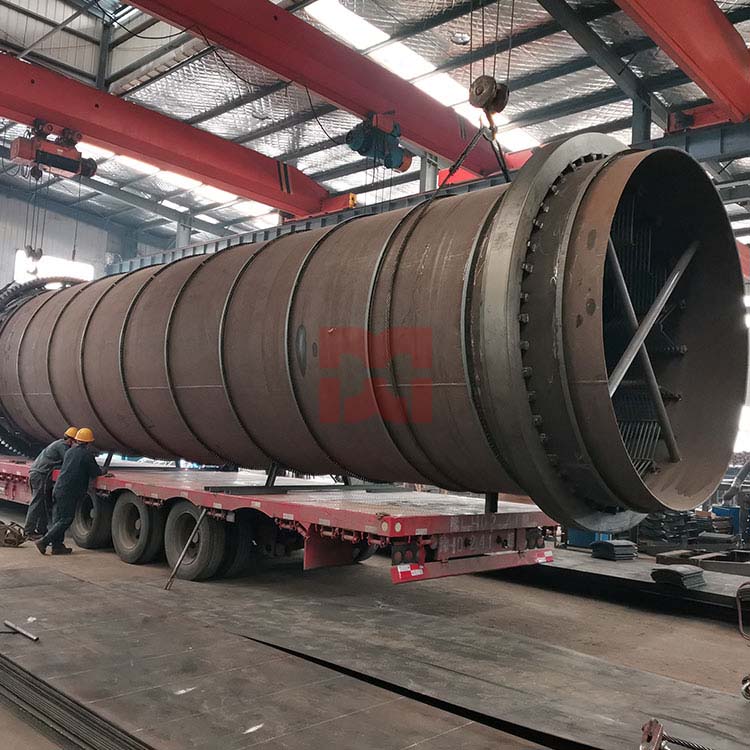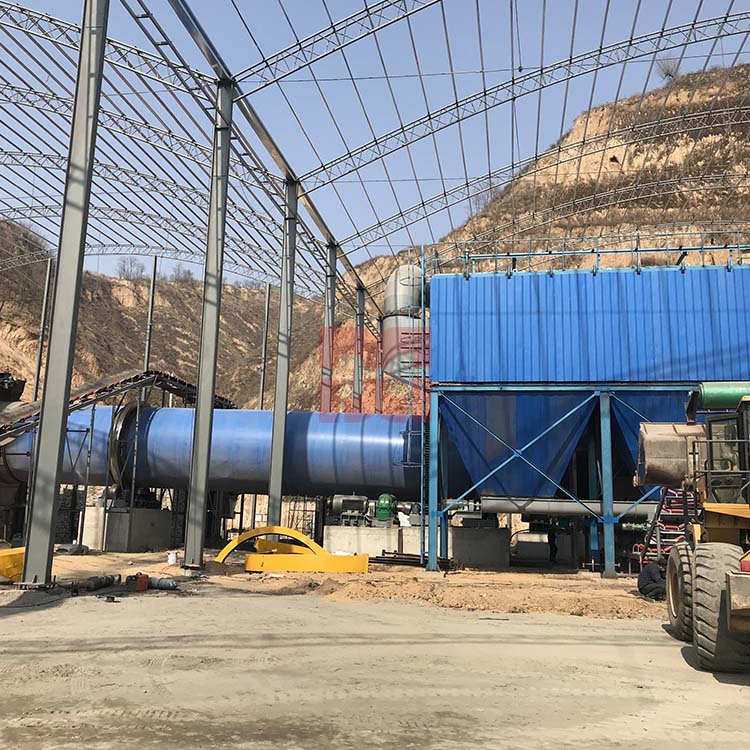 Kaolin Clay Dryer
Kaolin clay is an important clay mineral, which is mainly used in papermaking, refractory, ceramics and other industries. With the increasing demand for kaolin in various industries, the traditional exposure drying method dryer has been far from meeting the production demand. The kaolin meets the market development demand and has become the equipment for kaolin dehydration and drying. The kaolin dryer adopts a new type of lifting plate device, which can make the kaolin evenly distributed in the radial section of the dryer, make the material curtain thin, uniform and complete, fully contact the hot air flow, and achieve the purpose of making full use of heat energy.
Kaolin Rotary Dryer Features
1. Strong overload resistance, large capacity, low fuel consumption and low drying cost.
2. Adopt downstream drying method, hot air and wet materials enter into the kaolin dryer from the same side, high evaporation intensity can be obtained by using high-temperature air, the outlet temperature of the dryer is low, and the thermal efficiency is high.
3. The operation parameters can be changed according to the properties of different materials.
4. The new feeding and discharging device eliminates the feeding blockage, discontinuity, nonuniformity and return of the drum dryer, and reduces the load of the dust removal system.
5. The new internal structure strengthens the cleaning and heat conduction of the dispersed materials, eliminates the sticking of the inner wall, and has stronger adaptability to the moisture and viscosity of the material.
6. The dryer realizes "zero horizontal thrusts", greatly reduces the wear of the retaining roller, and the cylinder runs smoothly and reliably.
7. The dryer adopts a "self-aligning supporting roller device", which makes the supporting roller and rolling ring in linear contact forever, thus greatly reducing the wear and power loss.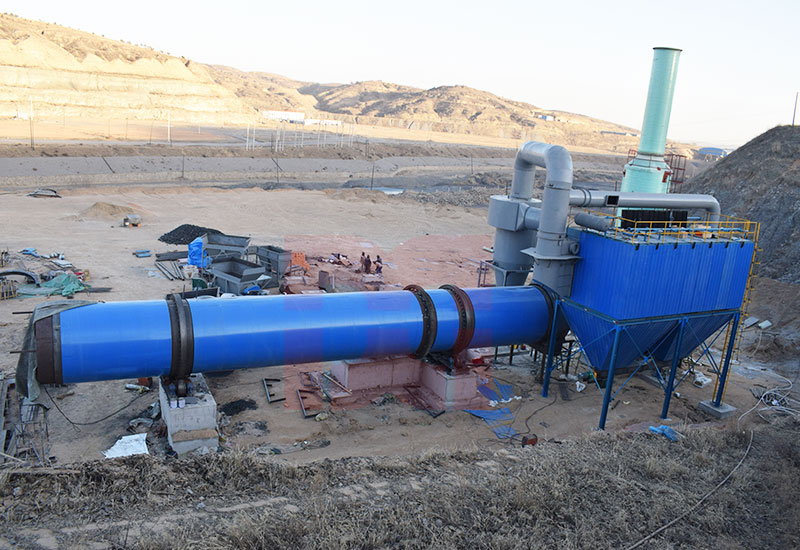 Rotary Drum Dryer Application
Kaolin dryer is widely used in building materials, metallurgy, chemical industry, cement industry to dry concentrate powder, slag, limestone, pulverized coal, clay, kaolin and other materials. Especially for the clay and kaolin, the drying effect is special obvious.
Working Principle of Rotary Drum Dryer
After entering into the dryer, the kaolin material is dried by effectively contacting with the hot air passing through the kaolin dryer cylinder. In the drying process, the kaolin moves from the high end to the lower end under the action of gravity and with the help of the slow rotation of the kaolin dryer. The forward lifting board is equipped on the inner wall of the kaolin dryer, which continuously lifts and spreads the materials, greatly enhances the thermal contact surface of the materials, avoids the bonding of the wet materials, improves the drying efficiency and promotes the materials to move forward. Finally, the dried qualified kaolin is discharged from the lower part of the other end.
Technical Parameters
Specification
Capacity
(T/D)
Initial Moisture
(%)
Final Moisture
(%)
Total Power
(kw)
Floor Area
(m2)
DDMG1918
300±10
25±5
≤12
109
7m*25m
DDMG2218
500±30
25±5
≤12
128
8m*30m
DDMG2520
700±30
25±5
≤12
240
8m*30m
DDMG2822
1000±30
25±5
≤12
400
8m*40m
DDMG3024
1200±30
25±5
≤12
480
12m*50m
DDMG3428
1500±30
25±5
≤12
600
12m*60m
DDMG3830
1800±30
25±5
≤12
800
16m*70m
DDMG4032
2000±30
25±5
≤12
1000
18m*70m
DDMG4238
2500±30
25±5
≤12
1200
20m*80m