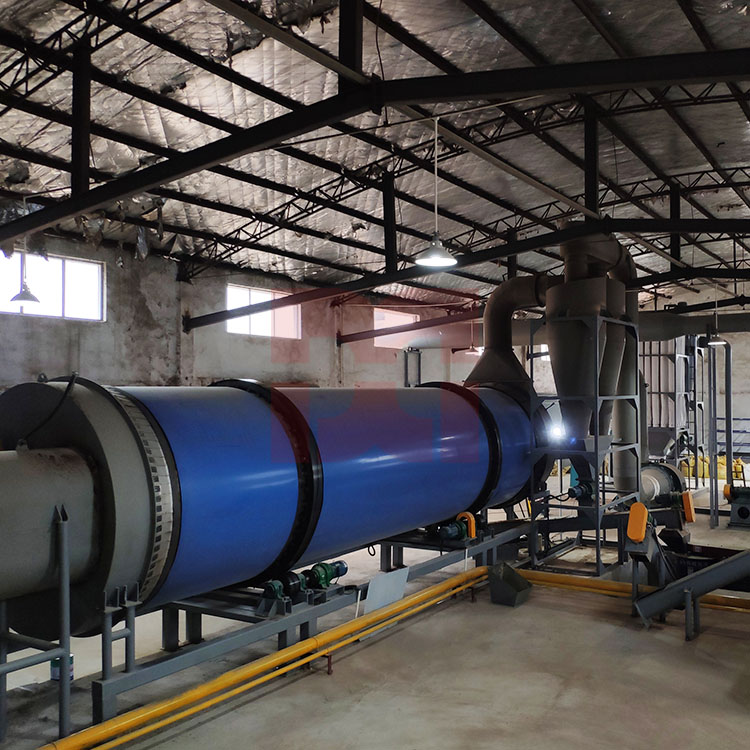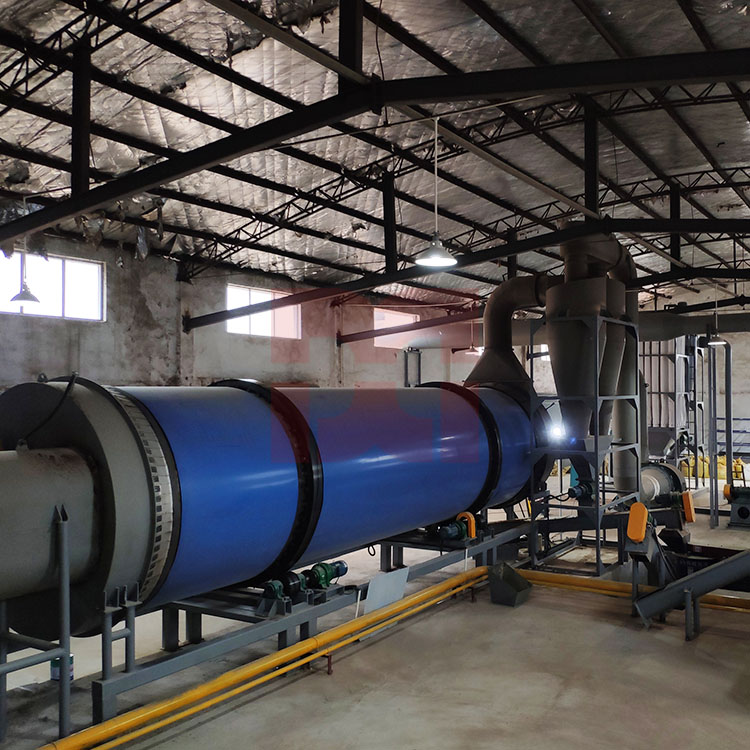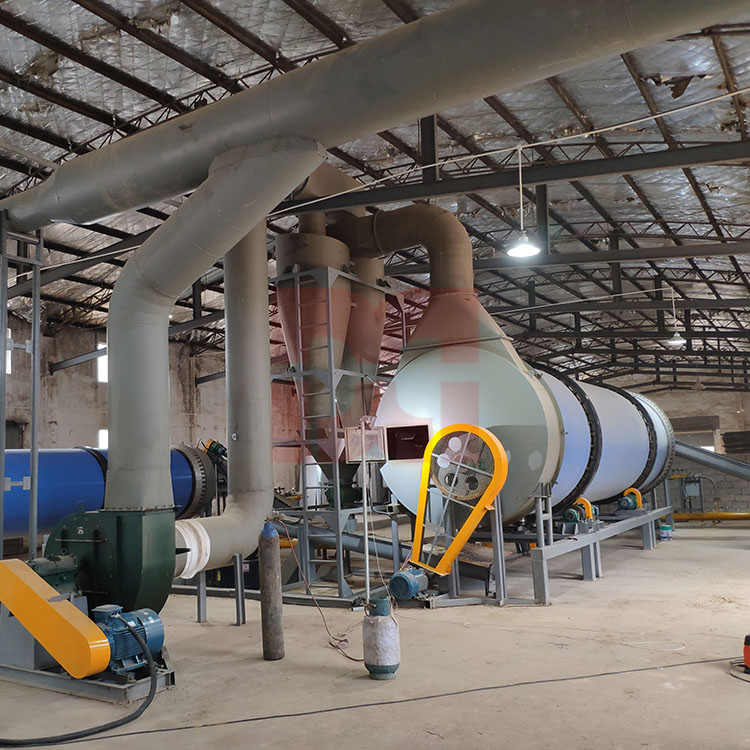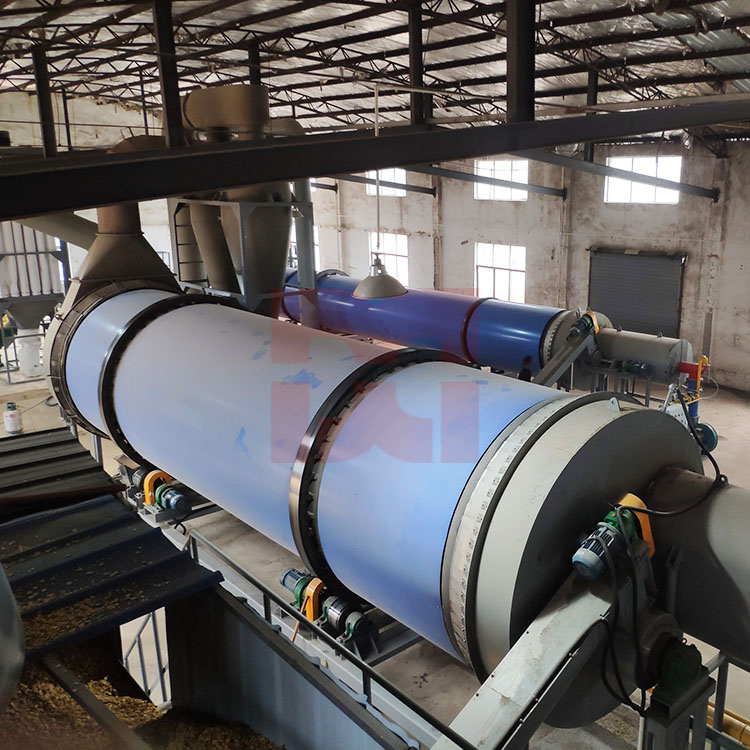 Olive Pomace Dryer
Olive pomace is the solid residue obtained from the olive oil production process (during pressing or centrifugation). Dongding olive pomace dryer, the equipment with big production, high efficiency and energy saving,small covering area, energy saving 30-50% than the ordinary dryer,which can maximize energy savings and drying costs.Applicable to the wood chips, sawdust, bamboo shavings, wood shavings, barley straw, oat straw, wheat straw, rye, straw, rice straw, grass, sorghum straw, corn straw, beans, potato vine stem drying, peanut vines, brewer's grains, liquor, fermented soybean meal, the corn husk of spray, river sand and ore material moisture 35-55% of material drying.According to the characteristic of each type of material, production size, application requirements, cost control, automation, field condition,our company optimized drying technology and equipment such as configuration services.
Product Features:
1.Cylinder self-insulation thermal efficiency can reach above 70% (traditional single drum dryer heat efficiency is only 35%), it can improve thermal efficiency by 30%.
2.Adopt four-wheel drive, driving is more stable and reliable.
3.Covers an area of about 50%, which is lower than a single drum dryer, and civil investment is reduced by about 50%.
4.The internal structure of the dryer is combined by various efficient feed plate modes, effective regulation of drying process and heat distribution, high heat utilization, waste gas discharge temperature is lower than 50℃.
5.Adopts frequency control of material flow, it can easily control the final moisture indicator according to the customer's requirements.
6.Using Modular dust collecting, dust purifying and heat recycling configuration, safe environmental protection.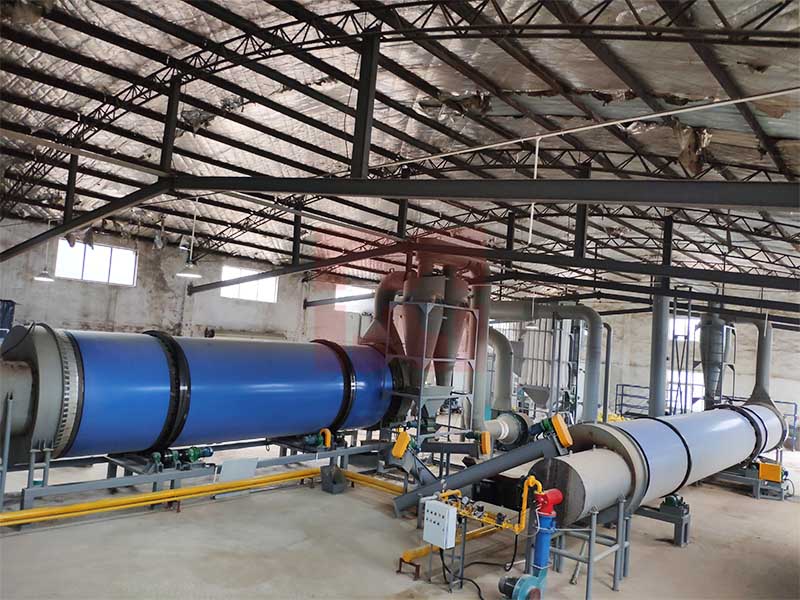 Main characteristic:
Our olive Pomace Drier adopts a rotary drum dryer as the main machine, it has the features of simple structure, little breakdown, low maintenance cost, large capacity, and long term continuous working, etc. Inside the olive pomace dryer's drum, there is a strong strength break up device, it can effectively save the problems of binding and agglomerate.
Product parameters:
Model
DDSG2006/3
DDSG2008/3
DDSG2010/3
DDSG2212/3
DDSG2510/3
DDSG2512/3
DDSG2912/3
Evaporation area(m2)
76.93
105.19
133.46
142.55
168.92
204.72
247.42
Capacity(t/d)
97.8-47.5
122.4-55.6
144.5-63.5
154.0-67.5
193.0-83.5
227.0-100.0
268.0-120.0
Evaporation capacity(t/h)
1.066
1.200
1.850
1.976
2.427
2.912
3.432
Initial moisture(%)
35-50%
Final moisture(%)
12-15%(can be adjusted)
Drying temperature(℃)
270±30℃(average temperature)
Total power(kw)
28-35
45-66
56-78
65-85
75-110
90-125
110-135
The plant total weight(kg)
19500
22000
25000
27000
35000
38000
43500
Covering area(m2)
8m*12m
8m*15m
8m*18m
8m*18m
10m*18m
10m*20m
10m*22m
Applications:
The olive pomace after drying can be used as fuel and animal feed. The olive pomace dryer With many kinds of new type energy-saving hot blast stove, high efficiency and energy saving, heating control, simple operation, energy consumption dropped about 30%, 20% lower power consumption, lower operating costs.