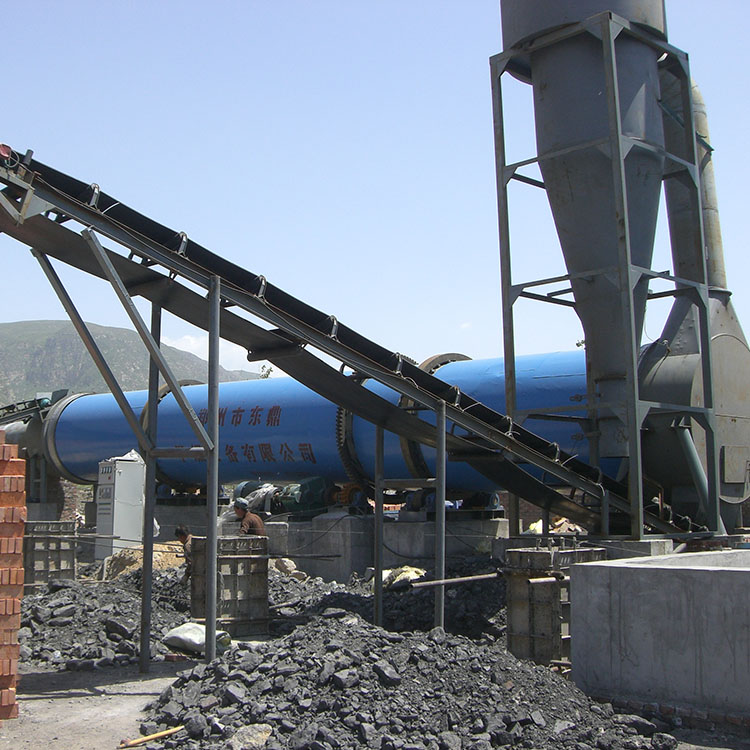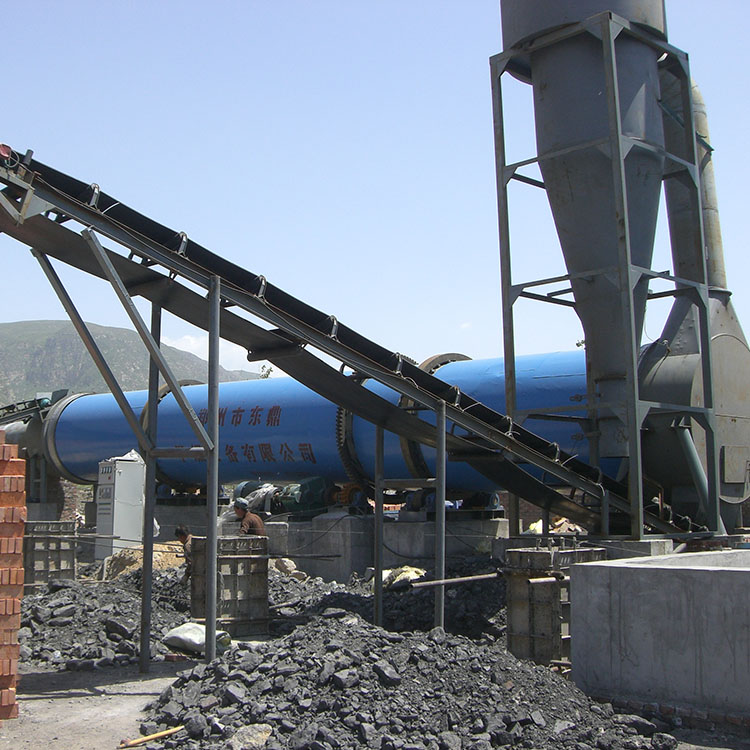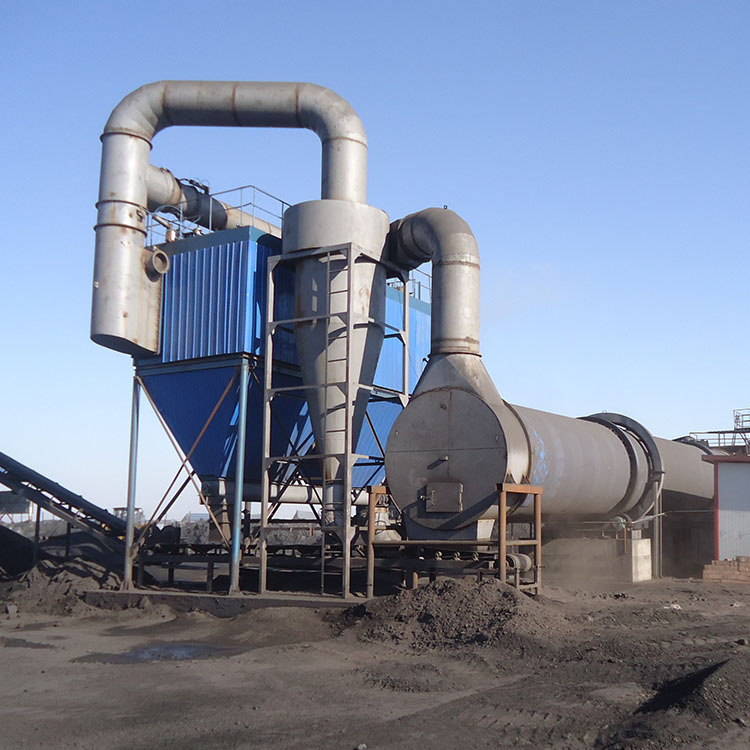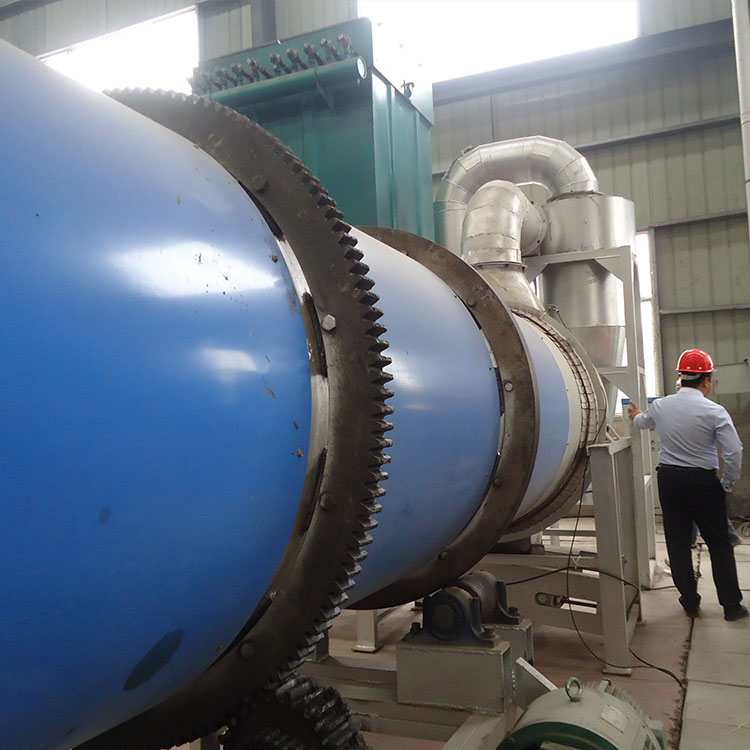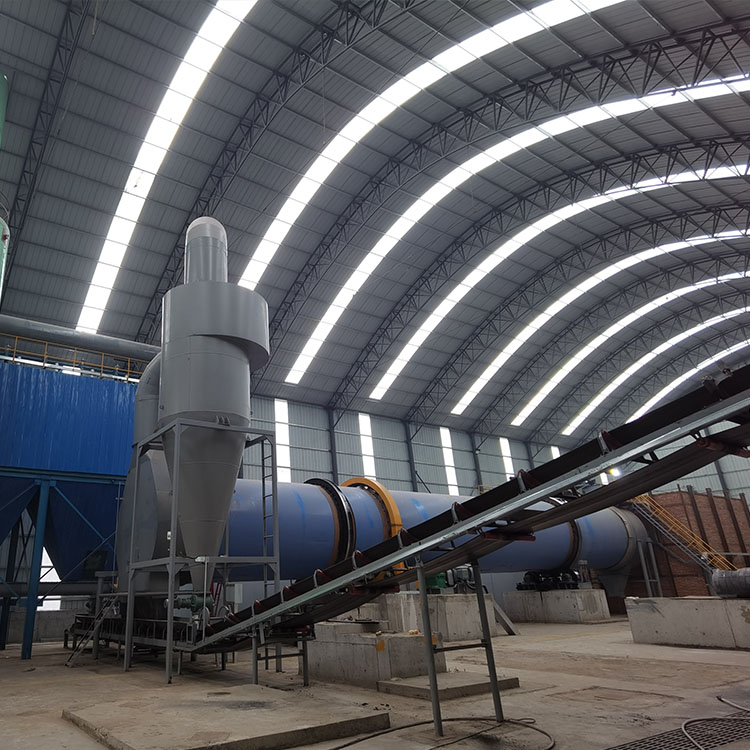 Rotary Drum Dryer
Rotary drum dryer is the most common and widely used drying equipment. The heat medium directly contacts with the dried material by convection heat transfer. The rotary drum dryer is mainly used for fully volatilizing the moisture in the materials to be dried by means of heat conduction through the rotating drum, so as to achieve the purpose of drying. It can be divided into parallel flow type and counter flow type, according to the flow direction between hot air and materials.
Main Features of Rotary Drum Dryer
* High mechanization degree, large production capacity and continuous operation
* Simple structure, smooth running and convenient operation
* Less fault, low maintenance cost and low power consumption
* Wide application range and good drying uniformity
* High drying temperature, high drying intensity and low cost
Advantages of Rotary Drum Dryer
1. It can meet the requirements of different users for particle size and material moisture.
2. Large processing capacity, strong anti overload ability, less fuel consumption, low drying cost.
3. Concurrent flow drying method is adopted to achieve optimum drying effect. The material and heat source flow into the drying equipment from the same side, the outlet temperature of the dryer is low, and the thermal efficiency is high.
4. The new feeding and discharging device is used to eliminate the feeding blockage, discontinuity, unevenness and return of materials, and reduce the load of the dust removal system.
5.  The rotary drum dryer achieves innovation in internal structure, strengthens the cleaning and heat conduction of dispersed materials, and eliminates the sticking phenomenon on the inner wall of cylinder.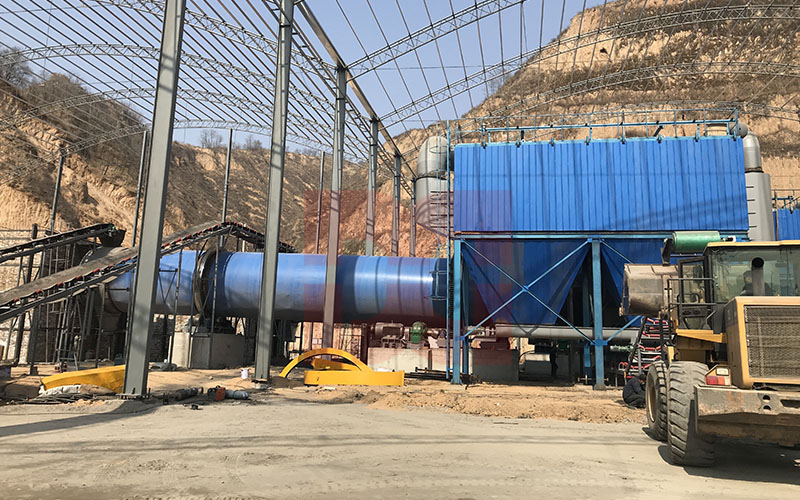 Rotary Drum Dryer Application
The rotary drum dryer is special designed for muddy and high humidity materials, like coal, bentonite, clay, silica sand, chicken manure, cow dung, river sand, limestone, etc. It is widely used in chemical, building materials, metallurgy, mineral, light industry, and other industries.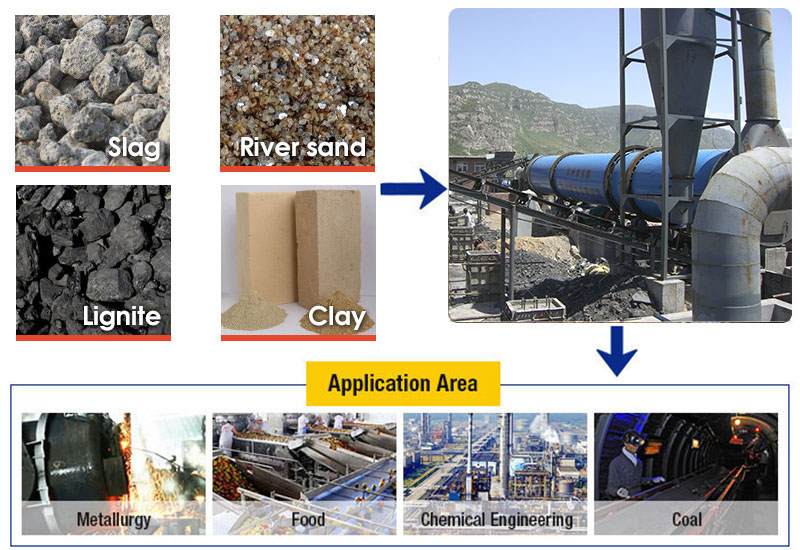 Working Principle of Rotary Drum Dryer
The wet material is evenly distributed and dispersed in the rotary dryer after entering the rotary dryer from one end under the turning of the lifting board uniformly distributed in the inner cylinder. The wet material fully contacts with the hot air in parallel flow (countercurrent) , thus accelerating the heat transfer. In the drying process, under the action of the inclined plate and hot airflow, the material moves to the star discharge valve of the other section of the dryer to discharge the finished product.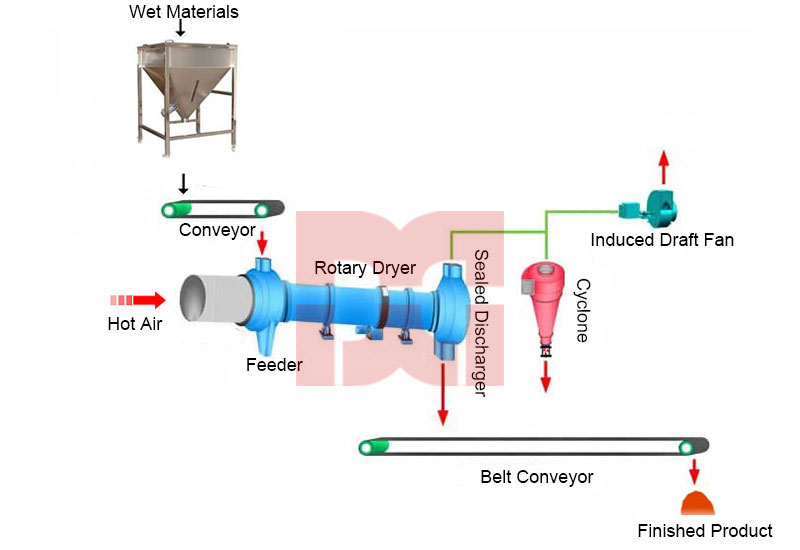 Our After-sales Service
(1)Send professionals to the site for installation and commissioning.
(2) Training operators on site.
(3) After the equipment is installed, 1-2 full-time technicians will stay to assist the customer in on-site production until the customer is satisfied.
Technical Parameters
| | | | | | |
| --- | --- | --- | --- | --- | --- |
| Model | Capacity(T/h) | Length (m) | Diameter (m) | Temperature(℃) | Motor Power(kw) |
| DD1208 | 1.9-2.4 | 8 | 1.2 | 600-750 | 7.5 |
| DD1210 | 2.4-3.0 | 10 | 1.2 | 600-750 | 7.5 |
| DD1612 | 4.5-5.7 | 12 | 1.6 | 600-750 | 15 |
| DD1812 | 6.5-8.1 | 12 | 1.8 | 600-750 | 18.5 |
| DD2212 | 9.7-12.2 | 12 | 2.2 | 600-750 | 22 |
| DD2418 | 17.4-21.7 | 18 | 2.4 | 600-750 | 37 |
| DD2420 | 19.3-24.1 | 20 | 2.4 | 600-750 | 45 |
| DD2624 | 27.2-34.0 | 24 | 2.6 | 600-750 | 55 |
| DD3020 | 30.1-37.7 | 20 | 3.0 | 600-750 | 75 |
| DD3225 | 42.9-53.6 | 25 | 3.2 | 600-750 | 90 |
| DD3628 | 60.8-76.0 | 28 | 3.6 | 600-750 | 160 |