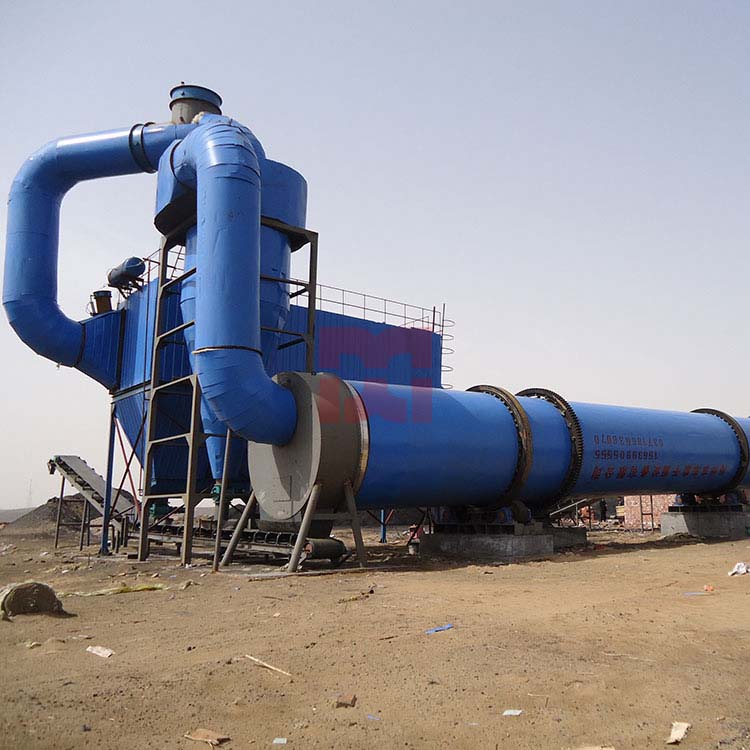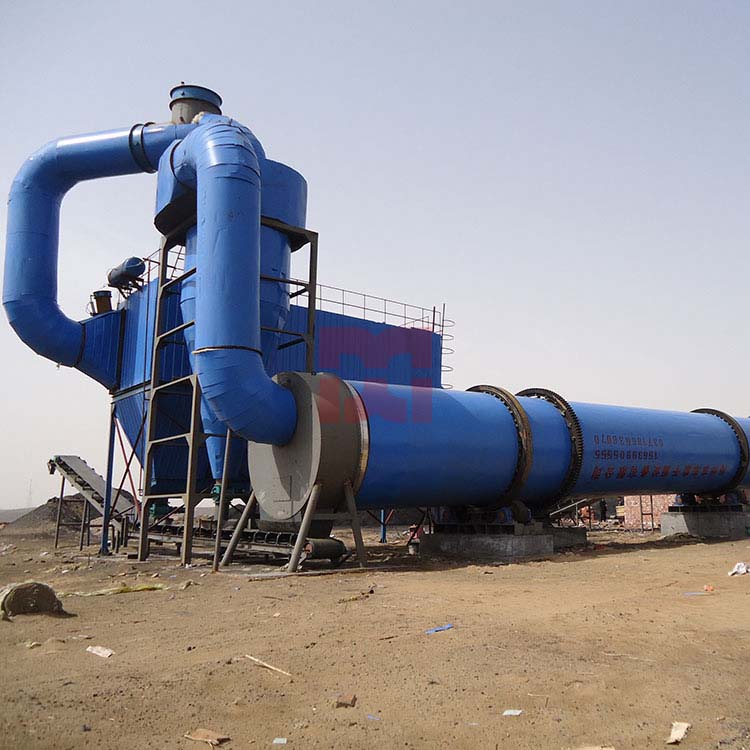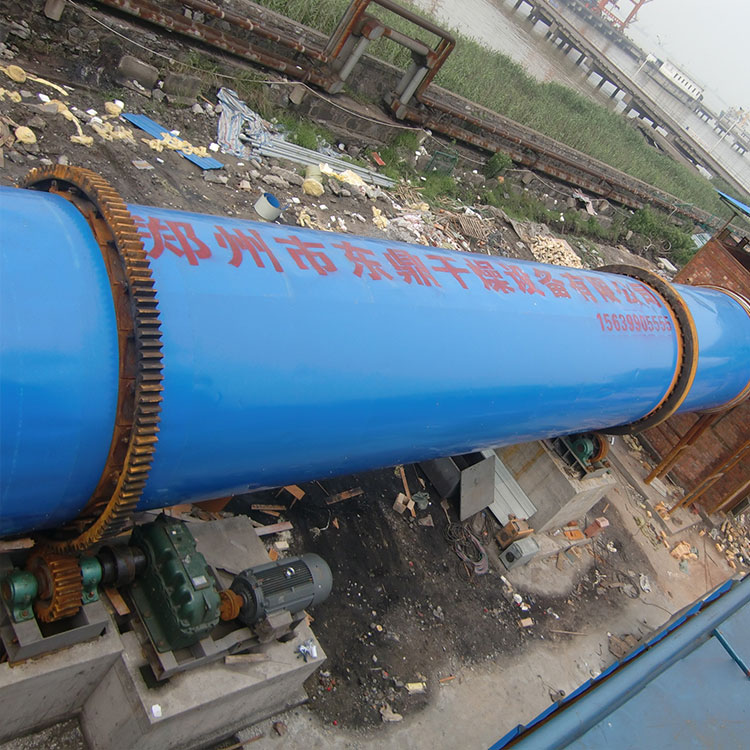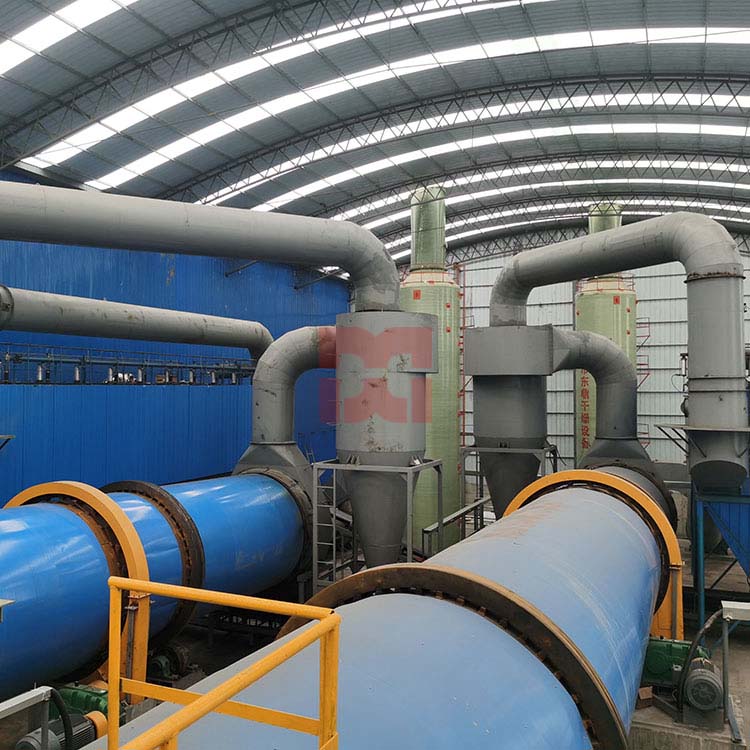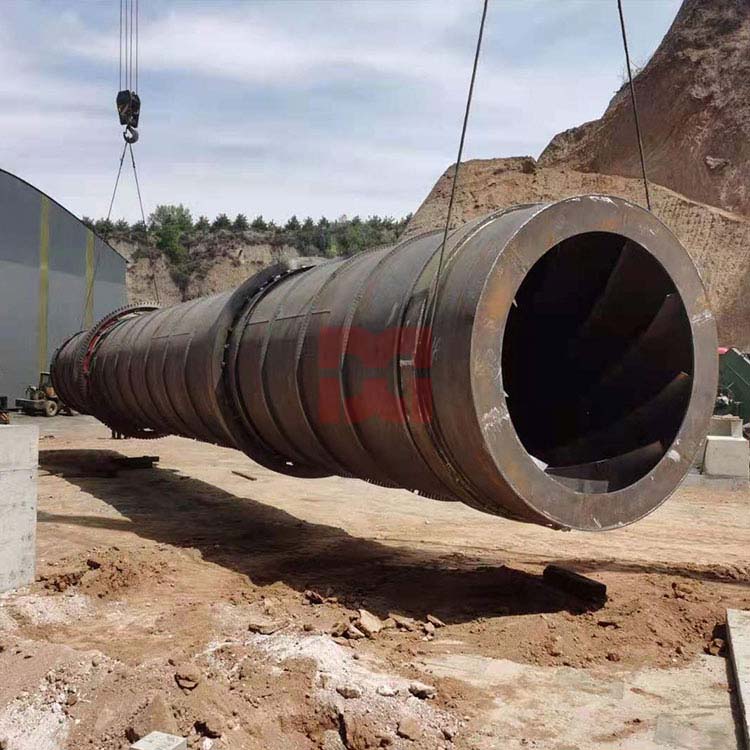 Slag Dryer
Slag is a kind of waste residue in ore dressing process, which is high-quality recycled material in the industrial field. Because the water content in slag is relatively high, it needs to be dried, which requires a slag dryer. The whole set of slag dryers has the advantages of reasonable design, excellent production, stable performance, advanced technology, high output, low energy consumption, small floor area and a high degree of mechanization. After the improvement of our technicians, the slag dryer is special good in the treatment of high humidity materials.
Main Features of Slag Dryer
1. The slag dryer can meet the requirements of different users for particle size and moisture of slag materials after drying.
2. Large processing capacity, strong anti overload ability, less fuel consumption, low drying cost.
3. Concurrent flow drying method is adopted to achieve optimum drying effect. The material and heat source flow into the drying equipment from the same side, the outlet temperature of the dryer is low, and the thermal efficiency is high.
4. The new feeding and discharging device is used to eliminate the feeding blockage, discontinuity, unevenness and return of materials, and reduce the load of dust removal system.
5. Slag dryer achieves innovation in internal structure, strengthens the cleaning and heat conduction of dispersed materials, and eliminates the sticking phenomenon on the inner wall of cylinder.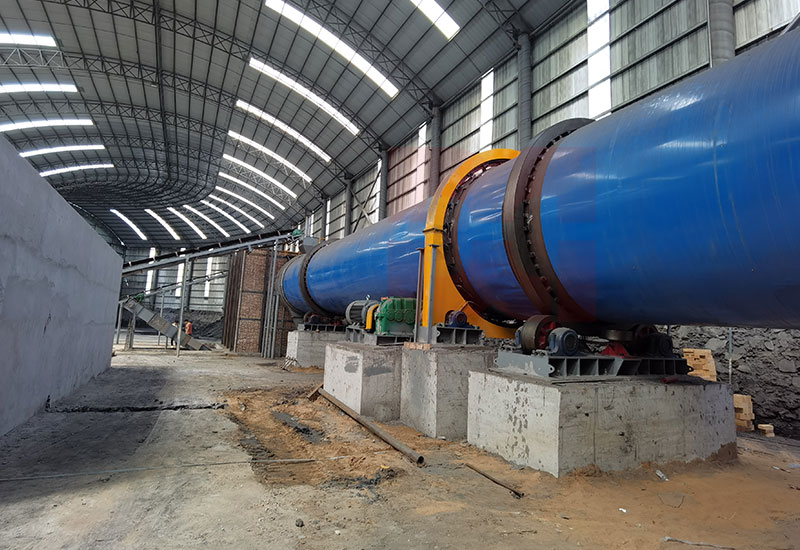 Slag Rotary Dryer Application
The slag dryer is widely applied in building materials, metallurgy, mineral processing, chemical industry, cement and other industries, and can be used for drying water slag, steel slag, fly ash, carbide slag, desulfurization gypsum, clay, river sand, quartz sand and other slag materials.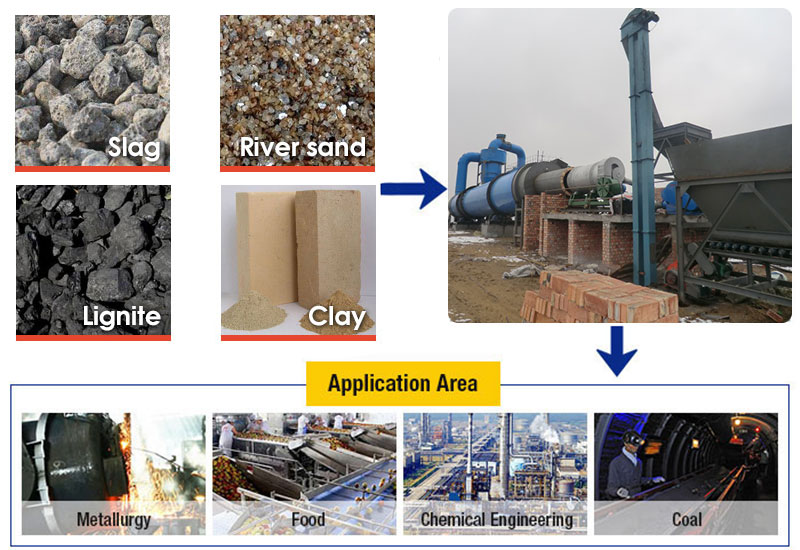 Slag Dryer Main Structure
* Heating System: Adopting hot blast stove technology, it has sufficient heat, good heat transfer effect and simple structure.
* Heat Exchange System: It is a single layer drying drum, in which the lifting plates are staggered in a spiral shape, and the materials are repeatedly scattered, so the heat exchange efficiency is very high.
* Ventilation and Dust Removal System: Dust collector is required. Because the slag particles are fine and light in density, it is easy to be taken away by the air flow under negative pressure after drying, resulting in the change of fluid medium, and the moisture content of dusty gas is large. To prevent being sucked out by the induced draft system and discharged into the atmosphere, resulting in waste of resources and environmental pollution, the dust is collected by the dust collector.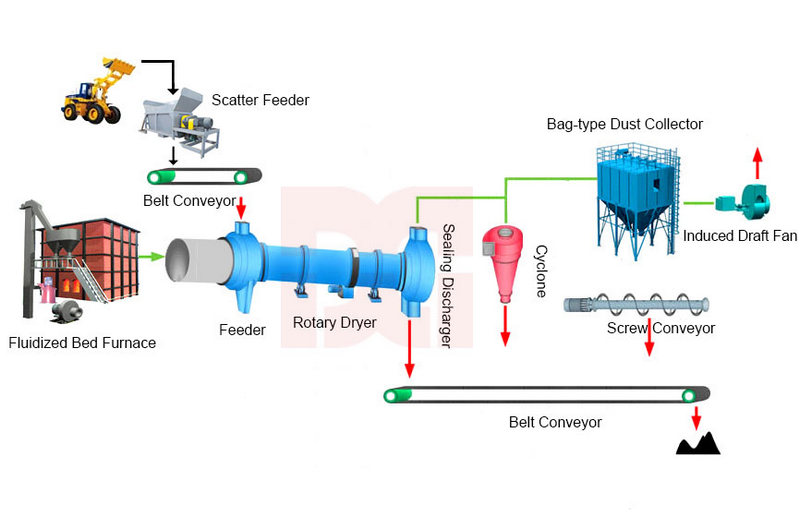 Technical Parameters
Specification
Capacity
(T/D)
Initial Moisture
(%)
Final Moisture
(%)
Total Power
(kw)
Floor Area
(m2)
DDMG1918
300±10
25±5
≤12
109
7m*25m
DDMG2218
500±30
25±5
≤12
128
8m*30m
DDMG2520
700±30
25±5
≤12
240
8m*30m
DDMG2822
1000±30
25±5
≤12
400
8m*40m
DDMG3024
1200±30
25±5
≤12
480
12m*50m
DDMG3428
1500±30
25±5
≤12
600
12m*60m
DDMG3830
1800±30
25±5
≤12
800
16m*70m
DDMG4032
2000±30
25±5
≤12
1000
18m*70m
DDMG4238
2500±30
25±5
≤12
1200
20m*80m