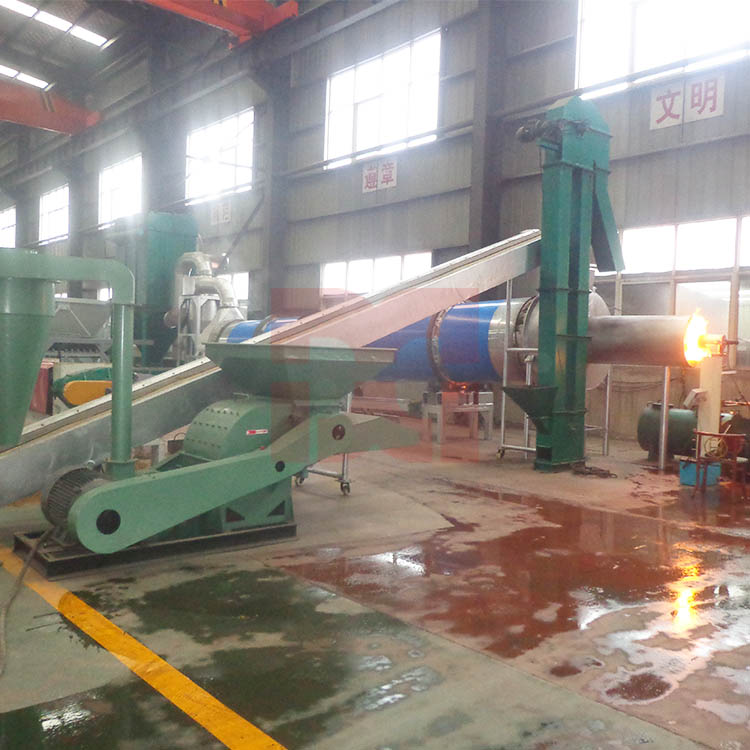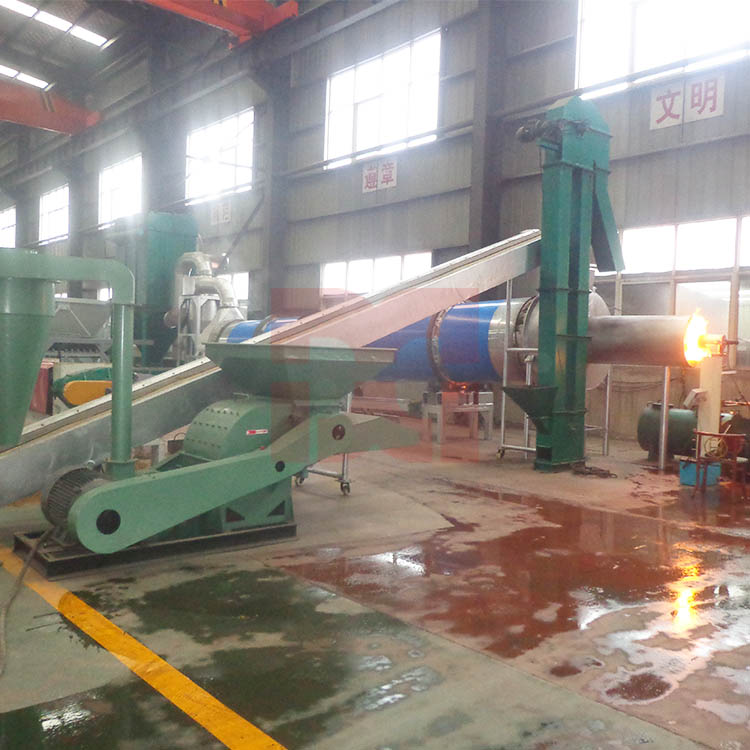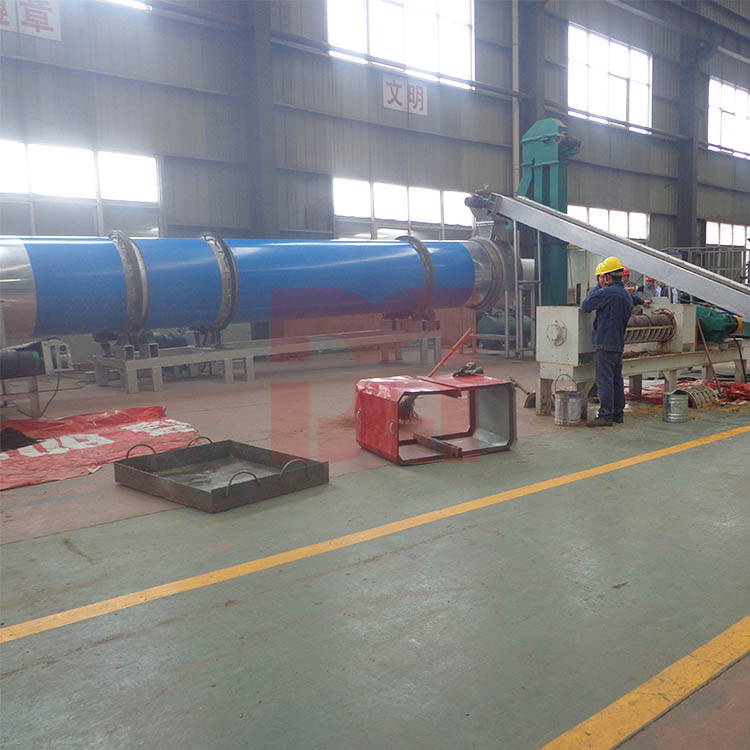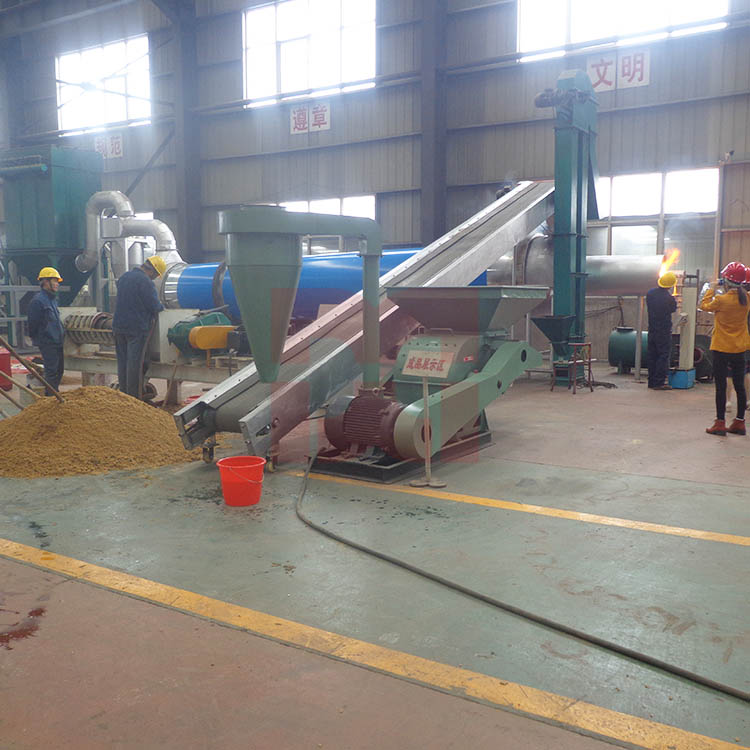 Spent Grain Dryer
The essence of brewer's spent grains is not real distiller's grains, because it is the filter residue obtained directly after the brewery's malt saccharification process. It is not fermented. Therefore, it is the organic content, saccharification rate, and nutrient content of the brewer's spent grains. In this way, it is easy to become rancid. The drying flow chart: Wet distiller's grains—mixing and homogenizing—pre-dehydration—drying—adding auxiliary materials in proportion—mixing of main and auxiliary materials—crushing—granulation—cooling and screening—weighing and packaging.
The remaining nutrients of the brewer's grains before fermentation (the dry matter brewer's grains are as follows): water content 12%, crude protein 24.3%, crude protein fat 5.3%, crude fiber 13.4%, nitrogen-free leaching 40. 8%, and has special characteristics, animals are particularly fond of food.
After the degradation treatment, we supplemented its rich nutritional value: water content 1.3%, crude matter 126.4%, crude fat 4.23%, crude fiber 8.56%, and nitrogen-free extract 44.58%. It is sweet, and animals like to eat very much. The content of the substance increases greatly after being refined, and it can be formed at the same time. The content of crude fiber is decreasing. This is related to the degree of refinement of the coarse feed additives. The crude fiber content is reduced to less than 10%.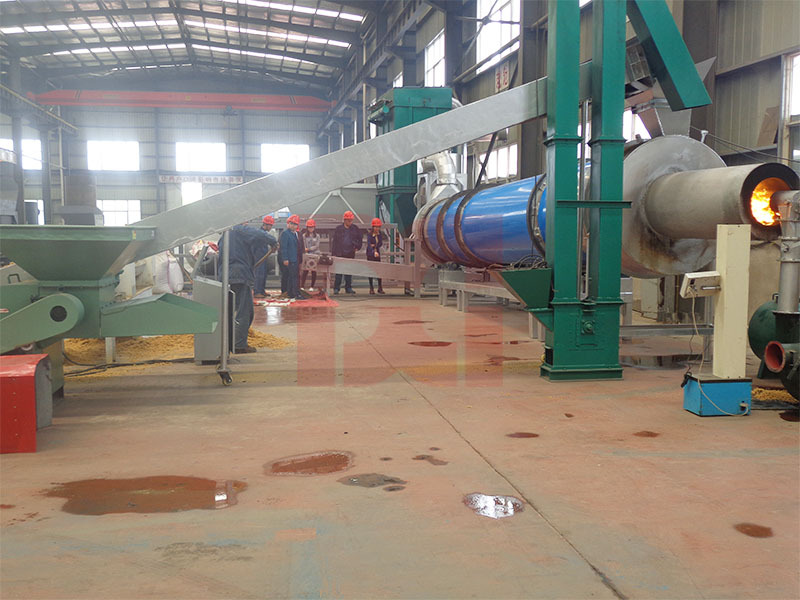 Product Features:
1. The brewery spent grain dryer has a high degree of mechanization, large production capacity, and continuous operation.
2. The spent grain dryer structure is excellent and simple, the material runs smoothly through the resistance of the cylinder, and the operation is convenient.
3. Fewer failures, low maintenance costs, and low power consumption.
4. The uniformity of product drying is good.
Working principles:
The brewer's lees baking machine can quickly browse the brewer's spent grains with a biscuit content of 85%, and the source content of about 1%. The brewer's lees baking machine is mainly composed of heating, upper machine, feeder, induction motor, discharger, unloader and power distribution cabinet; after it is constituted, the wet beer fermentation machine enters the dryer, and the cloth is copied by itself. Under turning, it will evenly and fully contact the hot air in the dryer, and the flame will transfer and mass transfer. During the roasting process, the brewer's spent grains are moved to the other stage of the roasting machine to leave the finished product under the action of the hot copy board and heat accumulation.
Product parameters:
Model
DDSG2006/3
DDSG2008/3
DDSG2010/3
DDSG2212/3
DDSG2510/3
DDSG2512/3
DDSG2912/3
Evaporation area(m2)
76.93
105.19
133.46
142.55
168.92
204.72
247.42
Capacity(t/d)
97.8-47.5
122.4-55.6
144.5-63.5
154.0-67.5
193.0-83.5
227.0-100.0
268.0-120.0
Evaporation capacity(t/h)
1.066
1.200
1.850
1.976
2.427
2.912
3.432
Initial moisture(%)
35-50%
Final moisture(%)
12-15%(can be adjusted)
Drying temperature(℃)
270±30℃(average temperature)
Total power(kw)
28-35
45-66
56-78
65-85
75-110
90-125
110-135
The plant total weight(kg)
19500
22000
25000
27000
35000
38000
43500
Covering area(m2)
8m*12m
8m*15m
8m*18m
8m*18m
10m*18m
10m*20m
10m*22m
Applications:
The brewery spent grain dryer is widely used for drying high moisture (80-85%) material, such as brewery spent grain, vinasse, beer distillers' grains, etc. According to the need of different livestock, people could make variable feed by adding a specific additives such as trace elements. In this way, BSG could get fully used, which could bring priceless environmental benefits and economic benefits. By considering the situation of the global market, our company cooperated with the relevant designing institute, eventually designing and manufacturing the 'extruding-desiccation machine plus BSG dryer' systems.